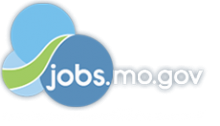 Job Information
Mars

Packaging Operator ($1,500 Sign On Bonus!)

in

Rolla

,

Missouri
Job Purpose
The packaging operator is responsible and accountable for assuring all finished product is packaged safely and efficiently according to Q&FS standards. The work schedule for this role involves working weekends, which all applicants should consider when applying for positions.
Key Responsibilities
Comply with all Mars and RC Safety Policies.

All PPE must be worn in compliance to requirements.

Enforce and respect the safety rules.

Stop any equipment if safety is in jeopardy and escalate issue.

Be an actively engaged Associate regarding Behavior-Based Safety Observations

Comply with Quality and Food Safety Standards.

Follow all food safety requirements, rules, and standards (ISO 9001, 22000, Mars Standards, GMP/GHP, HACCP, security, pest control, etc.)

CCP Metal Detection knowledge and understanding for the packaging area

Clean and sanitize equipment in accordance to food safety standards.

Inspect packaging materials to insure conformance to specifications.

Perform and record quality checks to standards.

Identify, document, and report any quality nonconformance.

Establish full knowledge and become qualified for all packaging operations (paper/plastic bag machines, sampling machines, on-process check-weigher, inkjet, labeler, wrappers, palletizers, screeners, scales, quality control, forklift operations, packaging materials, and finished goods).

Set up and start up packaging machines.

Operate packaging machines and produce within expected efficiencies for packaging line.

Stack packaging products in cases/on pallets.

Monitor packaging machines for safety/quality/output.

Identify bags/case/pallets according to GMP.

Perform equipment changeovers - mechanical and control system adjustments.

Shut down equipment.

Work closely with extrusion operators to maximize efficiency of production.

Troubleshoot and perform first level area-related maintenance on equipment and support the move toward MSE Autonomous Maintenance.

Complete any task as delegated by the site's Leadership Team (Shift Manager).

Maintain a safe, organized, and efficient work area in compliance to 5S.

Perform operational cleanings:

On shift and end of shift cleanings need to be completed.

Sanitation cleaning needs to be completed as scheduled and often require extra hours to ensure cleaning is validated effective by Leads/Shift Manager or other Department Heads.

Operational deep cleanings as designated by Shift Manager or Lead.

Communicate and report production, deviations, etc. appropriately.

Provide any requested documentation to other departments according to internal rules.

Shift changes: Actively engage and communicate with Associates of next shift about machine problems, progress on production schedule, quality issues, etc.

Complete packaging run sheets and document all production events as required (downtime, quantity, quality checks, metal, etc.) with an understanding that many documents are regulatory-based and must be completed and signed each shift.

Utilize FMOS boards for hour to hour monitoring of results and raising escalations

Attend all pre-shift FMOS meetings and actively engage in relevant conversations.

Actively work on developing oneself and attending all required trainings.

Develop a personal development plan with your Shift Manager once per year.

Attend all training programs as scheduled.

Train others within department as assigned by Shift Manager.

Work overtime as required.

Responsibility to be an Engaged Associate.

Actively have routine constructive conversations within your team around Gallup Q12 wins and opportunities.

Active involvement and attendance in team Impact Sessions.

Be responsible to maintain an engaging climate at work and be an active part of the solutions.
QUALIFICATIONS:
Education & Professional Qualification
High School Diploma or Equivalent minimum
Knowledge/Experience
Experience in food industry and/or manufacturing preferred

Proficient in English (reading, writing, and verbal communications)
Physical/Mental Requirements
Full range of motion

Correctable eyesight and hearing

Lifting up to 75lbs maximum

Tolerance to hot and cold environments