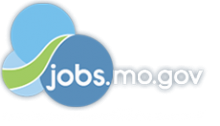 Job Information
SSM Health

EVS Manager

in

Saint Charles

,

Missouri
Divison:
-
PRIMARY RESPONSIBILITIES
Provide oversight and supervision of staff including recruitment, orientation/training, performance management, staff development, counseling, disciplining and scheduling. Assigns and directs employees to specific tasks. Enforces organization and department policies and procedures.

Directs the daily operations of the department, including all custodial operations, purchasing, ordering, inventory and preparation to ensure staff has the appropriate equipment, inventory, and resources to perform job duties. Establishes operating standards to implement quality improvements and communicates to both staff and ministry leadership.

Collaborates with leadership in the development, interpretation, and implementation of departmental policies and procedures. Ensures policies, procedures and processes are reviewed and updated on a regular basis to maintain compliance with any changes to federal, state, local, or other regulatory requirements.

Develops and maintains policy and procedures related to sanitation, personal safety, equipment care, and maintenance. Ensures that procedures are adhered to by all department staff. Conducts regular ministry inspections to monitor safety, cleanliness and inspects employee job performance.

Develops and trains employees in the use of standardized cleaning practices, including infection prevention techniques and use of equipment, to a demonstrated level of proficiency. Cross trains employees throughout all areas of EVS responsibility. Collaborates with other departments for the orientation and training of new staff.

Manages the internal and external processes for the collection and disposal and/or destruction of general waste and recycled materials, confidential documents, and all regulated medical wastes. Leads the organization in the improvement of waste disposal practices.

Directs and/or arranges for the maintenance and care of departmental facilities, equipment, supplies, and materials in a manner that ensures compliance with Infection Control and Occupational Health and Safety (OSHA) standards.

Plans and completes environmental services projects to include defining objectives, methods, timetable, and budget to support the overall department plan.

Works in a constant state of alertness and safe manner.

Performs other duties as assigned.
EDUCATION
High school diploma or equivalent
EXPERIENCE
Three years experience, with one year in leadership
PHYSICAL REQUIREMENTS
Frequent lifting/carrying and pushing/pulling objects weighing 0-25 lbs.

Frequent sitting, standing, walking, reaching and repetitive foot/leg and hand/arm movements.

Frequent use of vision and depth perception for distances near (20 inches or less) and far (20 feet or more) and to identify and distinguish colors.

Frequent use of hearing and speech to share information through oral communication. Ability to hear alarms, malfunctioning machinery, etc.

Frequent keyboard use/data entry.

Occasional bending, stooping, kneeling, squatting, twisting and gripping.

Occasional lifting/carrying and pushing/pulling objects weighing 25-50 lbs.

Rare climbing.
SSM Health is committed to equal employment opportunity based on race, color, religion, national origin, gender, sexual orientation, gender identity, pregnancy, age, physical or mental disability, veteran status, and all other statuses protected by law.