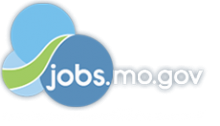 Job Information
The Boeing Company

Munitions Mechanic

in

Saint Charles

,

Missouri
Individual job duties may include: - Assemble, install, bond, repair and rework mechanical and electrical parts and assemblies which includes work such as drilling, tapping, insert installation and removal, crimping, soldering, rivet installation and removal, receiving/shipping of goods, operating a fork truck, etc. for JDAM, JDAM variants, SDB, SDB Development and new programs where Munition Mechanic work is currently performed.
The work of this classification includes the assembly, integration and test of guidance control units, guidance kits and telemetry and flight termination systems also referred to as units. - Supply units to Production and/or customers. - Hook up and operate test equipment. - Apply stenciling and perform minor paint touch up. - Perform all functions "dock to dock" necessary to receive, store, inventory assemble and ship parts and supplies for work described herein. - Identify and prepare units for shipment, which includes bar coding, bagging, sealing, placing in container, strapping container, etc. and verify and sign off accurate completion of work sequences. - Operate various production equipment such as ovens and vibration tables. - Use a variety of hand and power tools necessary to perform the duties described above including transporting equipment. - Maintain good housekeeping.
Boeing is the world's largest aerospace company and leading manufacturer of commercial airplanes and defense, space and security systems. We are engineers and technicians. Skilled scientists and thinkers. Bold innovators and dreamers. Join us, and you can build something better for yourself, for our customers and for the world.
*Basic Qualifications (Requirements):* - High School diploma or GED equivalent - Experience using Hand and/or air (pneumatic) tools - Must be able to work any shift, overtime and holidays as required. * Preferred Qualifications:* - Experience operating a forklift - Experience in a manufacturing or assembly environment
Computer Skills, typing and utilization of Microsoft suite of tools (For example: Microsoft Excel / Word)
Six (6) months to four (4) years of experience in this or a comparable classification
The following Physical Demands may be requirements of this job: Limited (0-1 Hrs) Crawling, Lying Down (back, front, side), Forceful grasping, Occasional (1-3 Hrs) Requires lifting, pushing, pulling, and supporting up to 35lbs, Bending at the waist, kneeling, crouching, squatting, reaching. The position may have frequent (3-6 hrs) exposure to Noise. Exposure to noise, moving parts and occasional exposure to high/exposed places. Frequent lifting, pushing, pulling up to 35 lbs. Frequent standing, reaching, handling, and turning. Working on elevated and/or uneven surfaces. This position requires eye, hearing and other personal protective equipment, frequent (up to 8 hours) of standing, occasional (1-3 Hrs) climbing, balancing, stooping, kneeling, crouching, squatting and working on ladders. Use of personal protective equipment for face/eyes and ears may be required.
This is an hourly position governed by the IAM Collective Bargaining agreement. Must be able to obtain and maintain personnel certifications as required to support job responsibilities. Must be able to work any shift, overtime and holidays as required. May require the ability to obtain and maintain a security clearance and/or program special access.
New Hires, as well as employees who transfer from non-union positions, may be required to attend some type of training upon their start. Once any required training has been completed all new employees will be considered on probation for a period of forty (40) working days. Continued employment is contingent upon successful completion of any required training and the probationary period. * This position requires the ability to obtain a US Security Clearance for which the US Government requires US Citizenship.*
Job Aircraft Manufacturing
Organization: Vertical Lift & Integrated Sys
Title: Munitions Mechanic
Location: Missouri-Saint Charles
Requisition ID: 1900120469
Boeing is an Equal Opportunity Employer. Employment decisions are made without regard to race, color, religion, national origin, gender, sexual orientation, gender identity, age, physical or mental disability, genetic factors, military/veteran status or other characteristics protected by law.