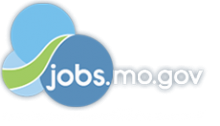 Job Information
Air National Guard Units

AIRCRAFT MAINTENANCE MANAGER (TITLE 32)

in

Saint Joseph

,

Missouri
Summary
THIS IS A NATIONAL GUARD TITLE 32 EXCEPTED SERVICE POSITION. This National Guard position is for a GS-1601-13 AIRCRAFT MAINTENANCE MANAGER (TITLE 32), Position Description Number D2410000 in FAC 101V00 and is part of the MO 139th Airlift Wing. APPOINTMENT FACTORS: This is a Permanent Excepted Service position. This is a non-bargaining unit position.
Responsibilities
Requirements
Conditions of Employment
null
Qualifications
MILITARY REQUIREMENTS: Compatible military grade and assignment required prior to the effective date of placement. This is an Excepted Service position that requires membership in a compatible military assignment in the employing state's National Guard. Applicants who are not currently a member of the National Guard must be eligible for immediate membership. If you are not sure you are eligible for military membership, please contact a National Guard recruiter at 1-800-864-6264 prior to applying for this position. Selected candidate will be required to be in a compatible military assignment prior to effective date of placement. Selected candidate must be AFSC qualified within 12 months from date of appointment. Officer - AFSC 20CO or 21AX Supervisor must verify that selected individual occupies a compatible military position. Technicians will not be militarily senior to their full-time supervisor or wage leader (grade inversion). GENERAL EXPERIENCE: Must possess experience, education or training which has provided you with knowledge of equipment maintenance work, or skill in reading engineering drawings and specifications, using test instruments, making computations and keeping records; and use of computer and automation systems. GS-13 SPECIALIZED EXPERIENCE: Must possess 36 months of specialized experience that demonstrates your ability to direct and manage aircraft maintenance personnel, equipment, and overall readiness of assigned resources to meet wartime, day-to-day mission requirements; plan, schedule, and implement a flying program following Operational Risk Management (ORM) concepts; and plan, implement, and execute contingency operations which may require the activation and deployment of aircraft, personnel, and equipment able to respond to dynamic worldwide events. The specialized experience must also indicates your experience that required highly complex, extremely high standards, and inspections often requiring sophisticated testing methods and equipment; experience in meeting rigid requirements established by other sources as to when and how the work will be done; ability to supervise through subordinate supervisors, or the potential to perform such duties as evidenced by the ability to communicate, skill in applying human relations techniques, and knowledge of general supervisor concepts.
Education
null
Additional Information
null