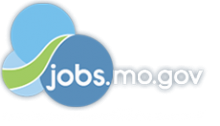 Job Information
Boehringer Ingelheim

Field Engineer, Production Maintenance 1st shift

in

SAINT JOSEPH

,

Missouri
Boehringer Ingelheim is an equal opportunity global employer who takes pride in maintaining a diverse and inclusive culture. We embrace diversity of perspectives and strive for an inclusive environment which benefits our employees, patients and communities.
Description:
Provide mechanical, technical, and hands-on maintenance support to BIVI process/production operations. Will provide technical troubleshooting and training in the setup and operation of production equipment including all aspects of mechanical systems such as steam traps, heat exchangers, valves, pressure vessels, pumps, motors, bearings, drives, bioreactors, agitators, and seals. Will also provide basic electrical troubleshooting and maintenance support of instruments and controls. Hands on will include troubleshooting, root cause failure analysis, PM, testing, repairing, and modifying/improving equipment as outlined on a weekly schedule.
As an employee of Boehringer Ingelheim, you will actively contribute to the discovery, development and delivery of our products to our patients and customers. Our global presence provides opportunity for all employees to collaborate internationally, offering visibility and opportunity to directly contribute to the companies' success. We realize that our strength and competitive advantage lie with our people. We support our employees in a number of ways to foster a healthy working environment, meaningful work, diversity and inclusion, mobility, networking and work-life balance. Our competitive compensation and benefit programs reflect Boehringer Ingelheim's high regard for our employees.
Duties &Responsibilities:
Maintain productionprocess equipment supporting production schedules and qualityrequirements. Duty may includeadditional operations equipment. 50%

Identify, determine,and seek approvals within change control requirements for equipment upgrades toenhance performance & reliability. 5%

Maintain work recordhistories of all equipment utilizing the computerized maintenance managementsystem (CMMS) for creating and documenting work orders for all required workwhether performed internally or by contractors. 5%

Perform all dutieswithin the guidelines and policies required of a GMP environment and followingall corporate and local requirements of budget management, finance,environmental health & safety, as well as all governing and regulatoryagencies. 10%

Develop and improvepreventive maintenance procedures. 10%

Support &utilize the basic application of PdM technologies such as vibration analysis,infrared thermography, ultrasound, oil analysis, and motor circuit analysis forcondition monitoring, preventive maintenance, and troubleshooting tasks in aneffort to improve the overall reliability of the equipment. 5%

Work with productionoperators and supervisors to identify training and process issues and thenassist in identifying solutions for these issues. 5%

Utilize maintenancebest practices tools such as laser alignment, dial indicators, calipers, torquewrenches, etc. while performing equipment maintenance tasks. 5%

Utilize schematics,prints, BMS, and SCADA to become a system(s) expert for a Building B Processand or Utility, with full knowledge of operation, PM requirements, to repair orreplace components of system and to shutdown and startup system followingproper procedures. 5%
Requirements:
Education: NationalJoint Apprenticeship Training (Journeyman) or degree in technical trade schoolpreferred and 10 years of maintenance experience in three of the following fiveareas preferred. A) Fermentation, B) Bioreactors, C) CIP, D) Process Piping,and E) Pure Steam.

10 years of experiencein performing and or writing PM's (in the pharmaceutical industry, preferred.) Abilityto work in outdoor environments as needed.

Ability to handlestressful situations of job demand.

Limited travelinvolved.

Ability to workflexible hours and meet overtime demands as needed.

Medium Work (Level3) - Ability to demonstrate physical abilities as defined below:

Exerting up 50pounds of force occasionally, and/or 20 pounds of force frequently.

Carrying 50 poundsoccasionally and 30 pounds frequently

Pushing and pulling50 pounds occasionally

Sitting occasionally

Climb stairs,balancing, bending/stooping, crouching/squatting frequently

Crawlingoccasionally

Twisting/spinalrotation, above shoulder work, low level work frequently

Impact/jarringoccasionally

Fine fingerdexterity/ grasping –firm and reaching forward frequently

Grasping –lightconstantly

Pinching and writingfrequently

Periods of extendeduse of Personal Protective Equipment occasionally

Periods of extendeduse of respiratory protections occasionally

Facial hair cannotinterfere with seal of respiratory equipment

Periods of physicalactivity in work environments of high or low temperatures and/or high or lowhumidity occasionally

Visual / HearingDemands:

Near acuity (<20in.) & Far acuity (>20 ft.) constantly, Contact lenses are allowable

Color Visionfrequently

Depth Perceptionconstantly

Hearing demandsfrequently

A working knowledgewith five (5) years of cGMP, EU and OSHA Part 11 guidelines as they pertain tofulfilling maintenance functions on Production Equipment and Utility Systemspreferred.

Demonstrates thewillingness to learn and comply with any/all departmental SOP's.

General knowledge ofmaintenance and construction of buildings, utility piping systems, productionand facility machines. Ability to readdrawings. Knowledge of machine tools.

Two (2) years ofGeneral knowledge of electronics, electrical wiring and communicationsequipment or boilers and refrigeration operation and repair.

Computer Skills:Must be proficient in MS Word and Excel. Experience in Maximo, INFOR or SAP CMMS is preferred but notnecessary.

Math Skills: Must beproficient in basic math skills equivalent to the 12th grade.

Carrying 50 poundsoccasionally and 30 pounds frequently
Desired Skills,Experience and Abilities:
Desired 1st classboiler operator license with experience in operation of high pressureboiler.

Also desired isUniversal Refrigeration License.
EligibilityRequirements:
Must be legallyauthorized to work in the United States without restriction.

Must be willing totake a drug test and post-offer physical (if required)

Must be 18 years ofage or older
Who We Are:
At Boehringer Ingelheim we create value through innovation with one clear goal: to improve the lives of patients. We develop breakthrough therapies and innovative healthcare solutions in areas of unmet medical need for both humans and animals. As a family owned company we focus on long term performance. We are powered by 50.000 employees globally who nurture a diverse, collaborative and inclusive culture. Learning and development for all employees is key because your growth is our growth.
Want to learn more? Visit boehringer-ingelheim.com (http://www.boehringer-ingelheim.com/) and join us in our effort to make more health.
Boehringer Ingelheim, including Boehringer Ingelheim Pharmaceuticals, Inc., Boehringer Ingelheim USA, Boehringer Ingelheim Animal Health USA Inc., Boehringer Ingelheim Animal Health Puerto Rico LLC and Boehringer Ingelheim Fremont, Inc. is an equal opportunity and affirmative action employer committed to a culturally diverse workforce. All qualified applicants will receive consideration for employment without regard to race; color; creed; religion; national origin; age; ancestry; citizenship status, marital, domestic partnership or civil union status; gender, gender identity or expression; affectional or sexual orientation; pregnancy, childbirth or related medical condition; physical or psychiatric disability; veteran or military status; domestic violence victim status; genetic information (including the refusal to submit to genetic testing) or any other characteristic protected by applicable federal, state or local law.
Organization: US-Boehringer Ingelheim Animal Health
Title: Field Engineer, Production Maintenance 1st shift
Location: Americas-US-MO-Saint Joseph
Requisition ID: 2013434