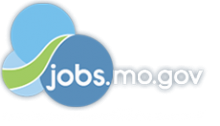 Job Information
Boehringer Ingelheim

Senior Clinical Data Manager

in

SAINT JOSEPH

,

Missouri
Boehringer Ingelheim is an equal opportunity global employer who takes pride in maintaining a diverse and inclusive culture. We embrace diversity of perspectives and strive for an inclusive environment which benefits our employees, patients and communities.
* The job location can be St. Joseph MO, Fulton MO, Athens, GA or the incumbent can work remotely*
Description:
Advanced knowledge of regulations, policies and guidelines applicable to the role of data management and the conduct of clinical studies within the company to support submission efforts to regulatory agencies.
Provide all aspects of data management tasks from clinical trial preparation to close out of study utilizing paper and or electronic format. Sound clinical data management judgment must be exercised within broadly defined regulations and internal procedures to achieve high quality and accurate clinical data for submission. Provide all study related training to clinical data associates and Data Entry personnel as applicable.
As an employee of Boehringer Ingelheim, you will actively contribute to the discovery, development and delivery of our products to our patients and customers. Our global presence provides opportunity for all employees to collaborate internationally, offering visibility and opportunity to directly contribute to the companies' success. We realize that our strength and competitive advantage lie with our people. We support our employees in a number of ways to foster a healthy working environment, meaningful work, diversity and inclusion, mobility, networking and work-life balance. Our competitive compensation and benefit programs reflect Boehringer Ingelheim's high regard for our employees.
Duties & Responsibilities:
Provide high quality data management expertise and data to other collaborating departments relative to submissions.

Documentation of clinical data management tasks in clinical studies according to GCP.

Current knowledge in Clinical Data Management trends related to Best Practice from a technical and compliance perspective. Ability to train lessor experience Data Managers as requested.

Develop databases, edit checks and query specifications to ensure quality output.

Integrates external data (non-CRF data) from vendors or other internal departments into the clinical trial database.

Collaborates with the trial team to ensure that the database can be locked according to the planned timelines and quality. Responsible for the database lock and accountable for the integrity of the database.

Harmonization of data exchange with external cooperations e.g. laboratories.

Provide written spec for loading non CRF data into the database in collaboration with programmers.

Ensure that requirements for data transfer and integration with other systems are defined.

Assist in defining and/or create data listings, summary table, data specifications and/or process data transfers in preparation for statistical and/or medical review: Prepare statistical data sets in the predefined format for the statistician.

Develop Data Management Planning documentation including but not limited to data entry instruction and Data management plans.

Oversee incoming CRFs and DCFs for completion, consistency and clarity. Managing and tracking CRF flow including scanning as needed.

Ensure clinical project time lines are met with acceptable quality metrics, while providing communication of status, issues and risks.
Requirements:
Bachelor's degree from an accredited institution with a major focus in Data Management, Life Science, Computer Science or Math (for Germany Master degree or equivalent clinical data management experience).

Five to nine (5-9) years of direct experience in Clinical Data Management.

Zero to two (0-2) years of management experience.

Two (2) years of prior experience is required in Electronic Data Capture (EDC) preferably with Medrio

Proven ability to support multiple (5-10) clinical studies.

Knowledge of Best Practice in the field of clinical data management

Ability to successfully train and serve as resource to lessor experienced Data Managers.

High degree of detail orientation and excellent written and verbal communication skills.

Professional customer focus approach.

Responsible and accountable for the clinical trial database and the data collected within a trial/study and/or for the identification, detection and assessment of risks in a clinical trial.

Advanced knowledge and experience in and continuing education of clinical trial designs, data standards, clinical trial conduct and methodology VICH regulations, Good Clinical Practice (GCP), major regulatory authorities and relevant directives/regulations) are required.

Internal and external negotiation skills are required.
Eligibility Requirements:
Must be legally authorized to work in the United States without restriction.

Must be willing to take a drug test and post-offer physical (if required).

Must be 18 years of age or older.
Who We Are:
At Boehringer Ingelheim we create value through innovation with one clear goal: to improve the lives of patients. We develop breakthrough therapies and innovative healthcare solutions in areas of unmet medical need for both humans and animals. As a family owned company we focus on long term performance. We are powered by 50.000 employees globally who nurture a diverse, collaborative and inclusive culture. Learning and development for all employees is key because your growth is our growth.
Want to learn more? Visit boehringer-ingelheim.com and join us in our effort to make more health.
Boehringer Ingelheim is an equal opportunity global employer who takes pride in maintaining a diverse and inclusive culture. We embrace diversity of perspectives and strive for an inclusive environment, which benefits our employees, patients and communities. All qualified applicants will receive consideration for employment without regard to a person's actual or perceived race; color; creed; religion; national origin; age; ancestry; citizenship status, marital status; gender, gender identity or expression; sexual orientation, mental, physical or intellectual disability, veteran status; pregnancy, childbirth or related medical condition; genetic information (including the refusal to submit to genetic testing) or any other class or characteristic protected by applicable law.
PDN1
Organization: US-Boehringer Ingelheim Animal Health
Title: Senior Clinical Data Manager
Location: Americas-US-MO-Saint Joseph
Other Locations: Americas-US-GA-Athens, Americas-US-MO-Fulton
Requisition ID: 214496