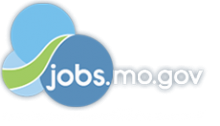 Job Information
Kansas Department of Commerce

Welder

in

Saint Joseph

,

Missouri
This job was posted by https://www.kansasworks.com : For more information, please see: https://www.kansasworks.com/ada/r/jobs/11457620


Under limited supervision, the Welder 2 independently operates and proficiently processes complex level work. Welder 2 joins, fabricates, and repairs metal and other weldable material by applying appropriate welding techniques and operating welding equipment. Welders interpret blueprints, specifications, drawings or schematics to determine appropriate welding


Primary Duties & Responsibilities


+ Complying with all safety, environmental, quality, and core policies as well as contributing to the company's Zero Harm and Zero Defects commitment


+ Position, align, fit, and weld parts to form complete units or sub units, following blueprints and layout specifications using jigs, welding torches, and hand tools.


+ Verify conformance of work pieces to specifications and to determine structural soundness.


+ Review engineering drawings and blueprints to determine material requirements and task sequences.


+ Works on complex level work, including special projects, fabricates fixtures and jigs, job site repairs, etc.


+ Layouts material and sets up for automated devices or robotic welding.


+ Provides training and mentoring to new Welders.


+ Actively participates in continuous improvement and corrective action activities. 10% of job


+ Perform housekeeping, 5-S, and other duties as assigned.






Qualifications


Minimum Education & Experience Qualifications


+ High School diploma or equivalent, or ACT WorkKeys Assessment at certified job profile skill level


+ 3+ years of welding related experience


Preferred Education & Experience Qualifications


+ AWS D.1.1 Welder Certification


+ 1-year certificate from a technical school


+ 5+ years of welding related experience


Technical Skills & Competencies


+ Excellent communication skills


+ Ability to successfully pass AWS D.1.1 welder certification test


+ Good mechanical and trouble shooting skills


+ Ability to accurately use measuring devices to perform inspections on finished products


+ Understanding of blueprints/drawings and the ability to interpret and apply design aspects to current projects