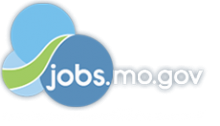 Job Information
Randstad

Analytical Chemist

in

Saint Louis

,

Missouri
Analytical Chemist
job details:
location:Saint Louis, MO

salary:$26.40 - $31.06 per hour

date posted:Tuesday, May 14, 2019

experience:1 Years

job type:Contract

industry:Professional, Scientific, and Technical Services

reference:28712
job description
Analytical Chemist
job summary:
As the world's largest staffing and recruitment agency in the world, we can commit to find you the perfect role that gives you the opportunity to learn and grow in the life sciences arena.
Utilizing a recruiter for your job search gives you access to a large network of top employers as well as detailed information about hundreds of positions. We supply prestigious life sciences and biopharma companies with job seekers like you to achieve their business goals.
If you're looking for a position where you can serve as an asset to your company while making a difference in others' lives, we have the ideal position for you!
location: Saint Louis, Missouri
job type: Contract
salary: $26.40 - 31.06 per hour
work hours: 9 to 5
education: Bachelors
responsibilities:
The main purpose of this job is to perform routine analytical testing on raw materials, finished goods, stability and other samples as needed.

It is also important to participate in OOS, investigations, audits, and cross functional improvement teams to provide analytical expertise

Ensure quality and compliance in accordance with established procedures and standards of the Quality System.

Comply with and support the Environmental, Health and Safety policies and procedures.

Accurately perform analytical testing for raw materials, finished products, stability samples, and all other related samples according to prescribed methods in order to comply with required government, corporate, and site regulations.

Document all results accurately and efficiently.

Cooperate with the other members of the Quality team to efficiently complete required testing

Execute the validation of laboratory equipment (including computer validation) as needed.

Execute method validation, method transfers and method updates as needed.

Support audits (internal and external), and work to resolve any resulting findings.

Write, review, and update Analytical SOPs, methods, and Quality Control Specifications.

Maintain and calibrate laboratory instruments. Maintain cleanliness of laboratory and supplies.
qualifications:
Bachelor of Science/Arts

Chemistry, Biology, Analytical or some related life science (with hands-on related lab classes)

In order to be the site analytical expert, a basic understanding of chemistry and biological science is essential.

At least 1 year experience of routinely processing a variety analytical samples in a quality control laboratory with minimal supervision in a Pharmaceutical setting.

There are few analytical chemists on site and there is a high sample throughput.

This requires the person to be able to autonomously process samples and make correct assumptions/decisions at least in part based on experience.
skills: Quality control, SOP, Analytical Chemistry
Equal Opportunity Employer: Race, Color, Religion, Sex, Sexual Orientation, Gender Identity, National Origin, Age, Genetic Information, Disability, Protected Veteran Status, or any other legally protected group status.