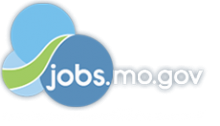 Job Information
National Geospatial-Intelligence Agency

Cartographer

in

Saint Louis

,

Missouri
Summary
JOB DESCRIPTION: Cartographers acquire, compile, evaluate, and review geospatial data for use in standard products, non-standard products, and/or data holdings in support of mission requirements. They attribute, extract, format, manipulate, and symbolize geospatial information. They ensure the quality, accuracy, and currency of geospatial information produced in-house or in cooperation with contractors or external
Responsibilities
ADDITIONAL INFORMATION: The Maritime Safety Office of NGA's Source Operations and Management Directorate is recruiting for a Cartographer to support digital nautical charting maintenance and production and generate mission-specific geospatial intelligence (GEOINT) datasets from the continually-maintained data. Applicants should be knowledgeable of many of the following disciplines: Standard nautical chart compilation and production, notice to mariners application, and Digital Nautical Chart (DNC) vector data collection and finishing. Applicants should be able to analyze and apply information from a wide variety of sources to include foreign nautical charts, foreign notice to mariners, imagery, survey and random track bathymetry, navigation publications, ship reports, and other forms of geospatial intelligence. Other responsibilities include research, analysis, and problem-solving in response to queries from the U.S. Navy, foreign hydrographic offices, and other users of our products and services. Band III analysts are expected to deliver effective presentations and briefings to small audiences and have strong technical and non-technical writing abilities. Interested personnel with a varied background in marine analysis, regional analysis, and geospatial analysis but with similar skills and experience are encouraged to apply. Duties Include:
Perform moderately complex or difficult assignments to acquire, compile, evaluate, and review geospatial data for use in standard and non-standard products or data holdings in support of mission requirements. 2. Select and apply techniques and methods to attribute, extract, format, manipulate, and symbolize a range of geospatial information.

Ensure the quality, accuracy, and currency of geospatial information produced in-house or in cooperation with contractors or external partners.

Contribute recommendations to support process improvements and/or the development of GEOINT standards. Additional Application Requirement: You may be asked to complete one or more assessments in addition to the application you submit on this website as part of your application to NGA. These assessments may include but are not limited to: 1) Online questionnaires or assessments that require you to describe your job-related knowledge, skills, abilities, or other characteristics that are aligned with the mandatory and desirable qualifications of this job posting. The information you provide in the application you submit must support the response you provide to this questionnaire. You will receive an email to describe any additional assessments required. Please monitor your emails and complete any required assessments as soon as possible.
Requirements
Conditions of Employment
US Citizenship is required.
Designated or Random Drug Testing required.
Security Investigation
SPECIAL INFO:As a condition of employment at NGA, persons being considered for employment must meet NGA fitness for employment standards. - U.S. Citizenship Required
Security Clearance (Top Secret/Sensitive Compartmented Information)

Polygraph Test Required

Position Subject to Drug Testing

Two Year Probationary Period

Direct Deposit RequiredSPECIAL REQUIREMENTS:You must be able to obtain and retain a Top Secret security clearance with access to Sensitive Compartmented Information. In addition, you are subject to a Counterintelligence Polygraph examination in order to maintain access to Top Secret information. All employees are subject to a periodic examination on a random basis in order to determine continued eligibility. Refusal to take the examination may result in denial of access to Top Secret information, SAP, and/or unescorted access to SCIFs. Employees with SCI access and who are under NGA cognizance are required to submit a Security Financial Disclosure Report, SF-714, on an annual basis in order to determine continued eligibility. Failure to comply may negatively impact continued access to Top Secret information, Information Systems, SAP, and/or unescorted access to SCIFs.NGA utilizes all processes and procedures of the Defense Civilian Intelligence Personnel System (DCIPS). Non-executive NGA employees are assigned to five distinct pay bands based on the type and scope of work performed. The employee's base salary is established within their assigned pay band based on their unique qualifications. A performance pay process is conducted each year to determine a potential base pay salary increase and/or bonus. An employee's annual performance evaluation is a key factor in the performance pay process. Employees on term or temporary appointments are not eligible to apply for internal assignment opportunity notices. This position is a DCIPS position in the Excepted Service under 10 U.S.C. 1601. DoD Components with DCIPS positions apply Veterans' Preference to preference eligible candidates as defined by Section 2108 of Title 5 USC, in accordance with the procedures provided in DoD Instruction 1400.25, Volume 2005, DCIPS Employment and Placement. If you are an external applicant claiming veterans' preference, as defined by Section 2108 of Title 5 U.S.C., you must self-identify your eligibility in our ERecruit application.
Qualifications
MANDATORY QUALIFICATION CRITERIA: For this particular job, applicants must meet all competencies reflected under the Mandatory Qualification Criteria to include education (if required). Online resumes must demonstrate qualification by providing specific examples and associated results, in response to the announcement's mandatory criteria specified in this vacancy announcement: 1. Experience utilizing GIS software for feature extraction, attribution, data manipulation, and/or data finishing.
Demonstration of effective written / verbal communication; creating clear understanding of tasking and expected outcomes.

Demonstrated ability to apply critical thinking to problem identification, analysis and resolution on challenging issues.

Demonstrated ability to work in a team setting.

Experience applying knowledge of geospatial data requirements, sources, and standards. EDUCATION REQUIREMENT: A. Education: Bachelor's degree from an accredited college or university in Cartography or a major that included, or was supplemented by, at least 30 semester (45 quarter) hours of coursework in Cartography and/or directly related Sciences and Mathematics. Coursework may include, but is not limited to, Astronomy, Cartography, Computer Science, Forestry, Geodesy, Geography, Geology, Geophysics, Geographic Information Systems (GIS), Land Surveying, Photogrammetry, Physical and Geological Oceanography, Physical Geography, and Remote Sensing. Computer software classes associated with current technology, GIS courses, and information management classes may also be counted. The 30 semester (45 quarter) hours must have included at least 6 semester (9 quarter), but not more than 15 (22 quarter), hours of college level non-business mathematics or statistics (i.e., college level algebra, trigonometry, calculus, or scientific mathematics or statistics requiring equivalent college-level courses as prerequisites). -OR- B. Combination of Education and Experience: A minimum of 30 semester (45 quarter) hours of coursework as listed in option A, plus applied experience in Cartography that includes the use of current GIS tools, or a related field that demonstrates the ability to successfully perform the duties associated with this work. As a rule, every 30 semester (45 quarter) hours of coursework is equivalent to one year of experience. Candidates should show that their combination of education and experience totals 4 years. -OR- C. Experience: A minimum of 4 years experience in Cartography that includes the use of current GIS tools, or a related field that demonstrates the ability to successfully perform the duties associated with this work. PHYSICAL REQUIREMENT: Distinguish principal colors and shades/hues of principal colors; Near visual acuity of 20/20 or better with or without corrective lenses; Far visual acuity of 20/60 or better binocular with or without corrective lenses; Stereopsis ability required for assignments that require the use of stereo imagery.DESIRABLE QUALIFICATION CRITERIA: In addition to the mandatory qualifications, experience in the following is desired: 1. Experience utilizing GIS knowledge and skills to evaluate and release data for mission specific data sets and graphics tailored to specific customer needs.

Experience managing and delivering solutions to problems (e.g. cleaning, filtering, and transforming data, as well as enriching data, especially by way of database joins or table lookups).

Experience applying knowledge of quality control and assurance practices.

Experience applying knowledge of GIS to update Digital Nautical Chart (DNC), Standard Nautical Chart, and Electronic Nautical Chart (ENC). 5. Demonstrated knowledge of utilizing bathymetric or hydrographic data.
Education
Additional Information