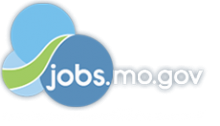 Job Information
SSM Health

Continuous Improvement Manager Senior

in

Saint Louis

,

Missouri
Divison:
-
PRIMARY RESPONSIBILITIES
Serves as a coach to regional, senior and system leaders on the implementation and deployment of organizational operating model while acting as a subject matter expert on the operating model.

Acts as a mentor and coach to CI resources within assigned ministries and regions in order to foster an environment of professional growth and development for our internal continuous improvement team members.

Supports leaders in the identification, definition and solving of complex problems that materially affect ministry, region and system performance through the use of performance boards, step back reviews and other elements within the operating model.

Partners with regional and system leadership and subject matter experts to assess needs in support of developing system strategies and improvements that drive organizational performance.

Acts as an internal consultant in support of strategy deployment and catch ball activities; supporting the development of short and long term strategies incorporating operating model practices to facilitate progress and achieve strategic objectives.

Builds a culture of continuous learning and enablement through the deployment of operating model.

Supports curriculum development through observation, providing formal and informal feedback.

Coordinates and leads key improvement initiatives while acting as a coach to internal teams; coordinating workshops, team trainings, and openly sharing technical expertise related to operating model to ensure continued adoption of the systems and elements.

Coaches and develops a problem-solving culture at all levels of the organization.

Facilitates in-person or virtual "train the trainer" sessions in a professional, articulate manner that clearly demonstrates mission and values.

Performs other duties as assigned.
EDUCATION
Bachelor's degree or equivalent combination of education and experience
EXPERIENCE
Seven years' process improvement experience working with executive teams
PHYSICAL REQUIREMENTS
Frequent lifting/carrying and pushing/pulling objects weighing 0-25 lbs.

Frequent sitting, standing, walking, reaching and repetitive foot/leg and hand/arm movements.

Frequent use of vision and depth perception for distances near (20 inches or less) and far (20 feet or more) and to identify and distinguish colors.

Frequent use of hearing and speech to share information through oral communication. Ability to hear alarms, malfunctioning machinery, etc.

Frequent keyboard use/data entry.

Occasional bending, stooping, kneeling, squatting, twisting and gripping.

Occasional lifting/carrying and pushing/pulling objects weighing 25-50 lbs.

Rare climbing.
SSM Health is committed to equal employment opportunity based on race, color, religion, national origin, gender, sexual orientation, gender identity, pregnancy, age, physical or mental disability, veteran status, and all other statuses protected by law.