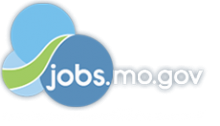 Job Information
Cyient, Inc.

Digital Map Editor

in

Saint Louis

,

Missouri
Cyient's geospatial and digital capabilities have been helping customers exploit location intelligence for over 25 years. We engage across the geospatial value chain-from data acquisition and processing to applications and system integration to digital tools and platforms that offer actionable insights. We help solve problems that matter across multiple sectors including utilities, transportation, infrastructure, natural resources, agriculture, security, and urban planning.
Our services and solutions draw on a broad set of geospatial capabilities including Lidar, remote sensing, photogrammetry, mapping, application development, analytics, and data integration.
Job Description
Geographical information systems (GIS) Geographical information systems combine social, economic and topographical data that is used for a variety of purposes including flood defense planning, healthcare, road traffic management, and market research. You will be onsite at our customer location in St. Louis and will produce digital mapping from a variety of source material to create final production deliverables following customer requirements. This may include performing editing, data processing, topological checks, visual checks for completeness and final output using a variety of software packages, in particular StruMap, depending on the individual project requirements.
As Map Editor, You will:
Manage the develop of GIS software packages

Investigate new GIS applications

Become familiar with project specification and guidance documents

Prepare data and edit data in relation to various themes

Combine datasets to create the composite product

Perform automated check routines

Implement edits and adjustments

Ensure Quality control

Perform Data output Reports

Contribute to process improvement
You'll Need:
Bachelor's Degree in Geography or related field

1+ years professional experience

Experience with ERSI Suite is preferred

Because of the nature of our work, US Citizenship is required
Skills & Experience
Computer-Aided Design And Drafting (CADD), ENVI, ESRI
Skills & Experience
ESRI
Cyient is an Equal Opportunity Employer.
Cyient recruits, employs, trains, compensates, and promotes regardless of race, color, ancestry, religion, sex, national origin, sexual orientation, age, citizenship, marital status, disability, gender, gender identity or expression, veteran status, and other protected status as required by applicable law. We are proud to be a diverse and inclusive company where our people can focus their whole self on solving problems that matter.
At Cyient, we work towards improving the daily lives of people with unwavering focus. From a quieter flight to a safer train journey, a more reliable energy supply, or a faster internet connection, we provide engineering, manufacturing, geospatial, network and operations management services to industry leaders across the globe.
Our 15,000 associates are located in more than 21 countries, supporting 12 industries, including aerospace, rail transportation, power generation, telecommunications and medical technology.
With a sound track record of growth and profitability, we are committed to developing a sustainable society and actively promoting education and inclusive growth initiatives in our local communities.
We have established deep-rooted, enduring relationships with global industry leaders, by understanding their business needs, goals, culture, and core values. As part of our strong corporate ethos, co-creating business and public value is important to us. In this direction, the Cyient Foundation has developed a framework that unifies our diverse corporate social responsibility initiatives, such as government school adoptions, digital literacy programs, and social innovation technology projects.
Or, as we like to call it, Designing Tomorrow Together.