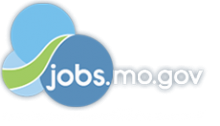 Job Information
Bayer

Field Testing Data Science Intern

in

Saint Louis

,

Missouri
Why Bayer
We pride ourselves in being research-driven, with businesses in CropScience and HealthCare. We are also proud of our environmental record, our safety performance, and our manufacturing expertise. You can only imagine our pride at being named one of Fortune magazine's most admired companies.
Overview
+ + Overview
Innovation & Solutions

Development & Teamwork

Better Life & Challenges

Reputation & Impact

Benefits & Rewards

Overview

Competitive Pay

Work Life Programs

Wellness Programs

Benefits

Values & Stories

Overview

David against Goliath

Singapore's Supertrees

Sky-high vegetables

Bringing light into darkness

Rice for a hungry planet

Bridging Distances

Healthy for Life

Working at Bayer

Working at Bayer
Without the dedicated people who work in our labs, offices and manufacturing facilities as well as in the field, we would never have given the world the variety of Bayer discoveries that bring quality to daily life. Our people remain our most valuable asset, and we provide the ongoing training and development they need to remain at the top of their respective fields.
Overview
+ + Overview
Students & Graduates

Overview

Information Technology Programs for Interns and College Graduates

Bayer CropScience Sales Excellence Internship Program

International Program for Financial Management (U.S.)

Commercial Excellence Leadership Program: Sales Excellence Associate

Innovation Center at University of Illinois

Experienced Professionals

Temporary & Project Roles

Military Professionals & Protected Veterans

Meet our Employees

#Bayer360 Virtual Reality Career Experience

Diversity & Inclusion

Overview

Persons with Disabilities

How to Join Us

How to Join Us
Bayer offers employment opportunities at all levels throughout the United States and globally. Recruitment at Bayer occurs continuously as new jobs become available. Therefore, we encourage you to review our website to get a feel for who we are, the type of work we do, our mission and values, and our employees.
Overview
+ + Overview
How to Apply

Managing Your Profile

Your Interview

Onboarding

FAQ

Network with Us

Network with Us
We would love to stay connected to you. Join our Bayer communities on Facebook, Twitter, and LinkedIn!
Overview
+ + Overview
Social Media

Events

Overview

Career Fairs

Industry Insight Sessions

Video Center

Search

Contact us

Home
Bayer is a global enterprise with core competencies in the Life Science fields of health care and agriculture. Its products and services are designed to benefit people and improve their quality of life.
At Bayer you have the opportunity to be part of a culture where we value the passion of our employees to innovate and give them the power to change.
Apply online
Field Testing Data Science Intern
Your tasks and responsibilities
The primary responsibilities of this role, North America Field Testing and Operations Data Science Intern, are to:
Conduct limited travel to field testing hubs/field trial locations to gain understanding of small plot research and their associated data;

Engage multiple stakeholders for access and analysis of data sets;

Data mining and collaboration with field teams and plot originators to determine accuracy of quality metrics;

Determine and quantify factors leading to data quality issues (i.e. previous crop, tillage, drainage, compaction, farmer/cooperator, fertility, soil type, planting/harvest date, weather, equipment);

Quantify the impact of yield level and deactivations on overall quality of data;

Provide recommendations for new ways to assess data quality for our Breeding Field Testing organization
Who you are
Your success will be driven by your demonstration of our LIFE values. More specifically related to this position, Bayer seeks an incumbent who possesses the following:
Required Qualifications:
Current enrollment at an accredited university located in the U.S. pursuing a Masters or PhD in Computer Science, Statistics, Data Science, Mathematics, Computational Biology or related discipline;

Thorough knowledge of data mining;

Experience working with large, complex, and incomplete data sets;

Strong attention to detail;

Effective communication with multiple stakeholders;

Strong problem solving and critical thinking skills;

Results oriented with ability to work independently;
Preferred Qualifications:
Basic knowledge of agronomy or crop production;

Willingness to extend own data science and statistical interests to agriculture and/or experience working with ag/biological scientific data;

Drivers License and own transportation for limited travel to sites.
Your application
Bayer offers a wide variety of competitive compensation and benefits programs. If you meet the requirements of this unique opportunity, and you have the "Passion to Innovate" and the "Power to Change", we encourage you to apply now. Job postings will remain open for a minimum of ten business days and are subject to immediate closure thereafter without additional notice. To all recruitment agencies: Bayer does not accept unsolicited third party resumes.
Bayer is an Equal Opportunity Employer/Disabled/Veterans
Bayer is committed to providing access and reasonable accommodations in its application process for individuals with disabilities and encourages applicants with disabilities to request any needed accommodation(s) using the contact information below.
Country:United States
Location:MO-Chesterfield, MO-Creve Coeur, MO-Saint Louis, MO-St. Louis
Functional Area:[sapfa35]
Entry Level:1