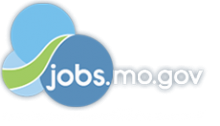 Job Information
Raineri Construction

Heavy Civil Superintendent

in

Saint Louis

,

Missouri
Raineri Construction is seeking an experienced and professional Heavy Civil Superintendent to join our growing team. Candidates must have 5+ years' experience running multi-million dollar heavy highway projects.
An annual salary, ranging from 60K to 90K+, based upon relevant experience, will be negotiated for this position.
Raineri Construction is a full service general building contractor specializing in design build construction. Raineri provides turnkey project development services and comprehensive construction & management solutions for a variety of industries. Based in St. Louis, the company has grown each year since its inception in 2003 and currently employs more than 100 employees.
Long term, mutually beneficial employment relationships are important to the company, and its benefit package currently includes:
100% of Employee's Health Insurance Premium paid by the Company

Company funded Employee Assistance Program

Company funded Group Life Insurance

Paid vacation and holidays

Company Vehicle

401(K) Retirement Plan, with a company match of 4%

Potential for both a lucrative and attainable annual bonus!

Job Summary :

The Heavy Civil Superintendent is responsible for all on-site management and field personnel for several Heavy Civil projects, from inception to completion. The ideal candidate must have direct knowledge and experience in structural concrete. The Superintendent must also understand plans and schedules; coordinating and managing both personnel & materials to prevent delays, complete projects on-time, on budget and to specification.

Key Responsibilities :

Leads with positive attitude toward policies pertaining to safety, and regularly works to foster a safe work environment.

Responsible for all aspects of safety on the job site including but not limited to safety incidents, safety equipment, and safety precautions.

Reviews, understands, and implements construction project documents such as contracts, plans, specifications, drawings, job layout, as-builts.

Assisting in the determination of manpower and personnel hiring

Determination of equipment needs, equipment maintenance, tool and material requirements

Assists with time cards and record keeping - timely and accurately maintain and complete quantity records and time cards.

Timely and accurately maintain and keep current construction documents; change orders, schedules, purchase orders, RFI's, submittals, daily diaries and quantity books.

Read blue prints, construction contracts, subcontracts and other construction documents, plans and specifications.

Ability to initiate and maintain business relationships – including working effectively with owners, engineers, co-workers, subcontractors, suppliers, and the public.

Manage all structural concrete work to include foundations, elevated formwork cycles, cranes, layout and controls, placement, consolidating and finishing concrete best practices.

Must understand basic concrete principles such as concrete mix designs, admixtures, curing, cold and hot weather procedures for concrete placing and finishing, formwork systems, etc. as well as concrete calculations for pours.

Capable of submittal and shop drawing review process (Such as: rebar, tendons, stud-rails, concrete etc.)

Verify all required shop drawings, plans, mix designs, special material approvals, traffic control plans, and other documents necessary for assigned phases of work have been submitted and approved prior to start of the work.

Inspect and verify the receipt or shipment of materials to and from the job site.

Properly code field delivery tickets and employee time cards as required and turn into the project manager promptly.

Determine sequencing of work, maintain a 3 week schedule.

Manage field labor and provide field training.

Identify long lead items which need to be expedited through the project schedule process.

Identify problems early and act immediately to provide solutions.

Oversee the work to ensure installation is in compliance with and conforms to the approved contract documents and maintain quality control for work performed by employees and subcontractors. (QA/QC compliance).

Required Education/Experience :

Minimum 5 years direct experience performing heavy civil construction work.

Minimum 5 years of leadership/people management experience on heavy civil projects preferred.

Has completed, or will complete within first work week, the OSHA 30 Hour Construction Safety Course (Raineri will provide training at no cost, if needed).

High School Diploma or GED.

Intermediate computer skills, including basic use of MS Outlook, Word and Excel. Procore experience preferred.

Clean Driving Record

Required Skills :

Superior knowledge of construction drawings and specifications.

Ability to perform layout and understand the testing & curing of concrete.

Ability to anticipate problems and participate in solutions.

Solid understanding of construction means and methods including c osts, scheduling and quality control.

Effective listener with the ability to understand needs of employees, and both internal and external clients.

Strong interpersonal skills and a ble to build, manage and motivate effective teams.

Self-motivated, deadline driven and highly organized.

Flexible and adaptable to changing situations.

A competitive annual salary, ranging from 60K to 90K+ based upon relevant experience, will be negotiated for this position.

*No Recruiters, unsolicited staffing agency inquiries or referrals please.