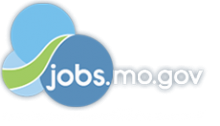 Job Information
Leonardo DRS, Inc.

Integrated Logistics Support Manager (ILSM)

in

Saint Louis

,

Missouri
Leonardo DRS
Leonardo DRS is a leading supplier of integrated products, services and support to military forces, intelligence agencies and prime contractors worldwide. Focused on defense technology, we develop, manufacture and support a broad range of systems for mission critical and military sustainment requirements, as well as homeland security. Headquartered in Arlington, VA, the Company is a wholly owned subsidiary of Leonardo SpA which employs more than 45,000 people worldwide. We offer a competitive compensation package and a business culture which rewards performance. For additional information on DRS, please visit our website atwww.leonardodrs.com.
DRS Sustainment Systems Inc.
DRS Sustainment Systems, Inc. (DRS-SSI) is a Leonardo DRS Line of Business (LOB) headquartered in St. Louis, MO. It is a full service supplier of diversified defense systems, products and support for the U.S. Department of Defense (DoD) and other international defense customers. From conceptual design through manufacturing to integrated logistics support, DRS-SSI has a more than 50-year tradition of providing quality systems and products while meeting customer's demands for innovation, efficiency and quality. The business unit also includes a 100-acre heavy equipment manufacturing facility in West Plains, MO. The performance of DRS-SSI's St. Louis operation has been recognized by the Government and industrial customers with numerous awards including: Preferred Supplier Certification, Medallion of Service Award, Intelligence and Electronic Warfare Certification of Recognition, and Blue Ribbon Awards. We operate on a 9/80 work schedule.
Job Location– Saint Louis, MO
Position Summary
DRS Land Systems is seeking an Integrated Logistics Support Manager (ILSM). This position is responsible for supporting all logistics efforts as well as leading a team of logisticians, trainers and field support personnel to completion of projects. This support will be applied to a variety of military programs including navigation systems, land systems, communication and control systems as well as other programs.
Duties and Responsibilities
Responsible for independently leading all logistics efforts including monitoring of cost, budget, schedule and performance

Leads a team of logisticians, trainers and field support personnel to the completion of complex projects

Forecasts and plans group workloads, budgets and ILSM assignments

Ensure compliance with all project logistics requirements based on customer needs

Coordinates logistics support program activities in the areas of spares, technical data, test equipment, field service, training, field and in-house modification programs, and change control with customers

Analyzes engineering change documentation to determine applicability and scope of effort on logistics support activities

Mentor and coach less experienced logisticians

Attends engineering, marketing, and program management meetings to provide support planning guidance and requirements

Support, communicate, reinforce and defend the mission, values and culture of the organization
Basic Qualifications
Bachelor Degree in Science or related field. Masters preferred

5+ years' experience working in logistics support (ILS) or equivalent combination of education/training and experience

Must possess strong electrical and mechanical knowledge

Experience working in a DOD environment with focus on U.S. Army programs supporting Tank and Automotive Command (TACOM), and /or Counter Rocket, Artillery and Mortar ( C-RAM)
Required Skills and Knowledge
Must have good communication skills, both oral and written

Must be proficient in using Microsoft Office

Ability to work in a team environment and provide leadership guidance

Ability to make decisions and handle complex issues in a timely manner
Leonardo DRS is an equal opportunity/affirmative action employer. We consider applicants without regard to race, color, religion, creed, gender, national origin, age, disability, genetic information, marital or veteran status, or any other category protected by federal, state or local law. #LSY