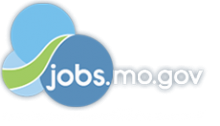 Job Information
Spire Energy

Intern, GIS

in

Saint Louis

,

Missouri
Intern, GIS
Apply now »
Date: Apr 16, 2021
Location: Saint Louis, MO, US, 63101
Company: Spire Inc.
Company Overview
At Spire, we believe energy exists to help people. To enrich their lives, grow their businesses, advance their communities. It's a simple idea, but one that's at the heart of our business. We're dedicated to understanding our customers' needs and goals to better serve them today and tomorrow. That's why we're always looking for driven, collaborative people to join our team. Because we believe that offering our customers the best service means bringing together the best people.
We value safety, inclusion, and integrity. We connect to people, get the job done, and leave a memory and everything about our culture comes back to one thing: a handshake at the front door. We have 4 essential behaviors that show how the Spire culture comes to life:
Living Spire Behaviors
We Collaborate: We reach across boundaries to connect with each other and deliver on our promises. We put teamwork first, knowing that our collective energy makes us stronger.

We Care: We create good memories by treating people how we want to be treated: We are inclusive, respectful and kind. We actively create a caring culture that feels like a handshake at the front door.

We Advance: We are active learners who never stop looking for ways to innovate and improve ourselves, and our company. We embrace ongoing development and process improvement with passion and tenacity.

We Have Perspective: We strive to gain additional perspective about Spire's business and the ever-changing energy industry. We know that every employee plays an important role in Spire's success, and we give our best to better understand how to help move the company forward.
Summary
Spire is seeking a GIS Intern. This position will be responsible for providing support to Spire's Geographical Information System (GIS) as well as performing analysis and updates to the GIS to maintain Laclede's mapping records
Duties and Responsibilities
Operates GIS applications and extensions to perform query and analysis research.

Assists in the collection of construction activity data on laptop computer, handheld devices such as PDA's or GPS related equipment in the field for creating permanent records.

Assists in the evaluation of hardware and software for GIS Systems.

Generate content for GIS web application.

Produce maps and other deliverables for internal and external customer.

Editing of map features and its correlating attribute data in the GIS.

Assist GIS and engineering staff with ongoing projects.

Other duties as assigned

All other duties as assigned
Essential Characteristics and Competencies
Ability to lead by example in support of the Company's essential characteristics and values: strong ethics and integrity, dedication to a safe work environment, commitment to a diverse workforce that recognizes and respects every individual's unique skills and perspectives

Ability to work under pressure and meet tight deadlines

Ability to adapt in a fast-moving and changing culture

Strong interpersonal skills with the proven ability to build and establish rapport with a diverse array of people

Ability to work independently and manage time effectively in order to meet individual goals and deadlines

Ability to work as part of a team and display a positive attitude for this dynamic environment
Supervisory Responsibilities
Required Education (certifications, licenses)
Rising Junior or Senior in a Bachelor's Degree program for Geography, Geoscience, GIS or related field or Master's Student

3.0 GPA required
Required knowledge, skill and abilities
Ability to use Microsoft Word, Excel, and Access

Ability to perform edit, query and map functions using ArcGIS software

Ability to use ArcServer

Ability to learn to maintain data and create maps in a GIS mapping system

Ability to communicate clearly and concisely, including producing well written reports with good sentence structure and minimal, if any, punctuation, spelling, and grammar errors

Ability to work on several projects at once

Ability to work independently
Physical demands, environment and schedule
Normal Work Environment

Typically, 7:00 a.m. to 3:45 p.m. Monday through Friday
Competencies
We Advance
We Care
We Collaborate
We Have Perspective
Posting Requirements
Disclaimer: The above statements are intended to describe the general nature of the level of work being performed by people assigned to this classification. They are not intended to be construed as an exhaustive list of all responsibilities, duties and skills required of personnel so classified.
Posting requirements: The above posting description is intended to describe the general nature of the level of work being performed by people assigned to this classification. They are not intended to be construed as an exhaustive list of all responsibilities, duties and skills required of personnel so classified. To perform this job successfully, an individual must be able to perform each duty and responsibility satisfactorily. The requirements listed above are representative of the knowledge, skill, and/or ability required. Reasonable accommodations may be made to enable individuals with disabilities to perform the essential functions.
Spire, Inc., and its subsidiaries are Affirmative Action and Equal Employment Opportunity employer.
We are committed to providing equal employment opportunity in all areas, including but not necessarily limited to, recruitment, selection, training, education, compensation, benefits, promotion, job transfer, upgrading, separation and recall regardless of the individual's race, color, sex, age, religion, national origin, genetics, sexual orientation, gender identity, disability, veteran status, and/or other protected categories under all Federal, State, and local laws. For more information, please view our Integrity and Inclusion pages of our career site.
Job Location: St Louis Job Segment: Geology, GIS, Engineer, Business Process, Technology, Engineering, Management
Apply now »
Find similar jobs: