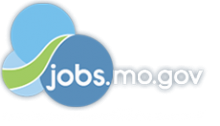 Job Information
Spire Energy

Lead, Continuous Improvement

in

Saint Louis

,

Missouri
Lead, Continuous Improvement
Apply now »
Date: Jun 12, 2021
Location: Saint Louis, MO, US, 63101 Birmingham, AL, US, 35203
Company: Spire Inc.
Company Overview
At Spire, we believe energy exists to help people. To enrich their lives, grow their businesses, advance their communities. It's a simple idea, but one that's at the heart of our business. We're dedicated to understanding our customers' needs and goals to better serve them today and tomorrow. That's why we're always looking for driven, collaborative people to join our team. Because we believe that offering our customers the best service means bringing together the best people.
We value safety, inclusion, and integrity. We connect to people, get the job done, and leave a memory and everything about our culture comes back to one thing: a handshake at the front door. We have 4 essential behaviors that show how the Spire culture comes to life:
Spire Behaviors
We Collaborate: We reach across boundaries to connect with each other and deliver on our promises. We put teamwork first, knowing that our collective energy makes us stronger.
We Care: We create good memories by treating people how we want to be treated: We are inclusive, respectful and kind. We actively create a caring culture that feels like a handshake at the front door.
We Advance: We are active learners who never stop looking for ways to innovate and improve ourselves, and our company. We embrace ongoing development and process improvement with passion and tenacity.
We Have Perspective: We strive to gain additional perspective about Spire's business and the ever-changing energy industry. We know that every employee plays an important role in Spire's success, and we give our best to better understand how to help move the company forward.
Summary
Spire is seeking an experienced, collaborative continuous improvement professional. This position provides the unique opportunity to become a part of a dynamic, maturing Continuous Improvement team; focused on engaging and inspiring enterprise-wide businesses and functions to adopt and leverage continuous improvement as part of their operating culture. The selected individual will be responsible for leading a wide array of cross-functional, continuous improvement initiatives with varying risks, constraints and/or challenges, and will be empowered to focus on value creation to meet strategic objectives.
Duties and Responsibilities
Lead a range of highly complex process improvement projects to support Spire's core innovation and lean strategy; monitor results and report progress

Identify, design, and implement solutions to improve quality, standardization, customer experience and/or grow earnings via new processes or technologies by driving a cross-functional team through a full process improvement life cycle, including change identification and mitigation

Consistently implement change management tools and techniques in a flexible manner to optimize project results

Drive project engagements as a technical, facilitative and analytical expert; consult with project teams, coach project managers, and implement data-driven improvement efforts

Lead teams in developing control procedures and goal-driven metrics which drive organizational value and sustainable change; drive engagement teams to continue to improve on recommended solutions

Build appropriate documentation necessary to identify project resources and cross-functional project dependencies

Complete regular reporting requirements including dashboards and other executive-level reports; maintain and execute on appropriate communication and change management plans

All other duties as assigned
Essential Characteristics and Competencies
Strong ethics and integrity, dedication to a safe work environment, commitment to a diverse workforce that recognizes and respects every individual's unique skills and perspectives

Dedication to project outcomes, ability to influence and inspire teams to make difficult decisions and communicate those decisions to others

Ability to think creatively and strategically, take a proactive and aggressive goal setting approach to assist in developing continuous improvement culture

Collaborate effectively in a fast-paced, team environment

Self-motivated; committed to the execution of quality, team work

Interest in learning business functions and processes beyond area of expertise; drawing connections to the bigger picture is of paramount importance

Strong sense of urgency and attention to strategic timing considerations
Required Education (certifications, licenses)
Bachelor's degree from an accredited University in an analytical field (ie. IT, Engineering, Science, or Business) required

Lean/ Lean Six Sigma certification(s) preferred

Change management certification may be required within one year

Project management accreditations are valued

Willingness and ability to work toward specific certifications/accreditations may be required
Required knowledge, skill and abilities
At least five years of related continuous improvement experience is required

Prior experience leading large-scale, cross-functional projects is preferred

Prior experience driving technology solutions is preferred

Experience applying principles and tools critical to continuous improvement including change management, value stream mapping, six sigma, 5Y, root cause analysis, process design, data analysis and other lean techniques

Experience leveraging existing and new technologies to support new processes and ways of working

Ability to conduct simulations and pilots to ensure proper rollout of identified changes

Experience with project management methodologies, Agile concepts and analytical tools

Ability to present materials to executives, including Leadership Council

Ability to engage in active listening; connect business functions and processes beyond area of expertise; drawing connections to the bigger picture

Ability to use checkpoints and processes to measure results

Ability to lead by example, define roles/responsibilities, motivate and set strategy

Strong aptitude for critical thinking and a passion for problem solving
Physical demands, environment and schedule
Normal Work Environment – Work is normally performed in a shared office environment

Typically, 8 hours a day, Monday through Friday

May require work during nonstandard business hours

Some travel required
Competencies
We Advance
We Care
We Collaborate
We Have Perspective
Posting Requirements
Spire accepts online applications through our career site at jobs.spireenergy.com
Posting requirements: The above posting description is intended to describe the general nature of the level of work being performed by people assigned to this classification. They are not intended to be construed as an exhaustive list of all responsibilities, duties and skills required of personnel so classified. To perform this job successfully, an individual must be able to perform each duty and responsibility satisfactorily. The requirements listed above are representative of the knowledge, skill, and/or ability required. Reasonable accommodations may be made to enable individuals with disabilities to perform the essential functions.
Spire, Inc., and its subsidiaries are Affirmative Action and Equal Employment Opportunity employer.
We are committed to providing equal employment opportunity in all areas, including but not necessarily limited to, recruitment, selection, training, education, compensation, benefits, promotion, job transfer, upgrading, separation and recall regardless of the individual's race, color, sex, age, religion, national origin, genetics, sexual orientation, gender identity, disability, veteran status, and/or other protected categories under all Federal, State, and local laws. For more information, please view our Integrity and Inclusion pages of our career site.
Job Location: St Louis Job Segment: Engineer, Lean Six Sigma, Sustainability, Project Manager, Change Management, Engineering, Management, Energy, Technology
Apply now »
Find similar jobs: