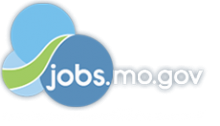 Job Information
Thermo Fisher Scientific

Lead Manufacturing Operations Specialist

in

Saint Louis

,

Missouri
When you're part of the team at Thermo Fisher Scientific, you'll do important work, like helping customers in finding cures for cancer, protecting the environment or making sure our food is safe. Your work will have real-world impact, and you'll be supported in achieving your career goals.
Job Title: Operations Support Specialist
Reports to: Sr. Scheduler/Planner
Group / Division: Operations (001214)
Career Band: 4
Job Family: Operations
Job Sub Family: Operations Scheduling
Job Code:
Job Track: Full Time
Position Location: St. Louis, MO
Number of Direct Reports: 0
Position Summary:
The Focus Factory Operations Support Specialist is responsible for supporting various activities within the Focus Factory and improving the overall team performance. This role will be multi-facetted and provide opportunity to be involved with Quality, Scheduling/Supply Chain, Process Engineering and PPI.
Key Responsibilities:
Track MBR reviews and corrections and provide clear guidance to Operations Leadership to support adherence to disposition deadlines.

Support Focus Factory material coordinators with material scrap/waste, inventory accuracy and BOM accuracy.

Support Operations Leadership with ancillary tasks such as room/equipment changeover and material transfers.

Support Operations Leadership with standard work activities such as preventative maintenance, calibrations, logbook reviews, process order closure and PIMS entries.

Support Operations Leadership and Process Engineering with Batch Record Revisions for new product introduction and PPQ readiness.

Drive continuous improvement mindset with all Focus Factory members through problem solving events, Kaizens and support of system maturity model initiatives.

Collaborate with team supervisors and focus factory members to improve overall performance of the group

Partner with Operations, Quality, Engineering, and Maintenance to revise/improve applicable SOP's, Batch Records, and Training Documents.
Frequent Contacts:
Operations leaders and technicians

Suite Coordinators

Quality Specialist

Process Engineer

Training Specialist

Site Quality teams

Reliability Engineer
Minimum Requirements/Qualifications:
Education: Bachelor's Degree and/or equivalent combinations of education, training, and relevant work experience may be considered.

Experience: Five years of GMP experience or other highly regulated industry experience required. Office experience preferred. Some exposure to manufacturing or quality environment preferred. Prior experience in an on-the-job training role.
Other Job Requirements:
Competencies: Proficient in Word, Excel; Ability to utilize software and customized programs to meet business needs; Effective written and verbal communication skills; Good organization, planning, team mentality and time management skills.

Physical Requirements: Position requires ordinary ambulatory skills and physical coordination sufficient to move about office locations; ability to stand, walk, stoop, kneel, crouch periodically for prolonged periods of time; manipulation (lift, carry, move) of light to medium weights of 10-35 pounds; arm, hand and finger dexterity, including ability to grasp and type for prolonged periods of time; visual acuity to use a keyboard, computer monitor, operate equipment, and read materials for prolonged periods of time; ability to sit, reach with hands and arms, talk, and hear for prolonged periods of time.

Adhere to OHS policies and procedures and ensure a safe and healthy workplace environment
At Thermo Fisher Scientific, each one of our 70,000 extraordinary minds has a unique story to tell. Join us and contribute to our singular mission-enabling our customers to make the world healthier, cleaner and safer.
Apply today! http://jobs.thermofisher.com
Thermo Fisher Scientific is an EEO/Affirmative Action Employer and does not discriminate on the basis of race, color, religion, sex, sexual orientation, gender identity, national origin, protected veteran status, disability or any other legally protected status.
Thermo Fisher Scientific is an Equal Opportunity Employer. All qualified applicants will receive consideration for employment without regard to race, creed, religion, color, national or ethnic origin, citizenship, sex, sexual orientation, gender identity and expression, genetic information, veteran status, age or disability status.