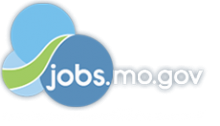 Job Information
Thermo Fisher Scientific

Manager, Biopharmaceutical Production

in

Saint Louis

,

Missouri
When you're part of the team at Thermo Fisher Scientific, you'll do important work, like helping customers in finding cures for cancer, protecting the environment or making sure our food is safe. Your work will have real-world impact, and you'll be supported in achieving your career goals. Location/Division Specific Information St. Louis, MO How will you make an impact? Successfully manage departmental manufacturing resources in order to deliver on customer commitments and expectations. Ensure right the first time and on time delivery of mammalian cell culture processes and protein purification processes to support clinical and commercial biologics manufacturing. Demands are to be met in accordance with established safety, quality, efficiency and regulatory standards. Oversee all manufacturing resources including personnel and equipment. Operate cross functionally and collaborate with peers both within and outside of department. Successfully drive disciplined performance management and talent development of direct and in-direct reports. Demonstrating proactive leadership inside of the department and strategic delivery of company goals and a continuous improvement mindset is also an expectation. What will you do?

Manage day to day operations to ensure departmental commitments and deliverables are achieved to meet company objectives. This involves resource oversight, planning, delegation, prioritization, collaboration, etc. for Manufacturing groups.

Maintain open communication via one-on-one and team meetings, and assure supervisory files are kept up to date.

Encourage and oversee a culture of compliance regarding Safety, Environmental, Quality standards as required by cGMPs, Health Authority regulations, government agencies, and company standards / policies. Support all site audits and inspections.

Ensure adequate manufacturing resources are dedicated to correcting important or critical issues

Serve as a leader on departmental and site teams to improve and challenge processes, solve problems, initiate improvements, establish procedures, transfer new products or technologies, execute projects, etc.

Responsible for working with the Senior Manager to mature area systems on an annual basis

Conduct hiring, oversee training, prepare and communicate staff evaluations. Develop a team that is highly respected, engaged and actively develop and train high potential candidates for the next generation of leaders.

Be a role model. Exude optimism. Support company direction and officers. Be a supporter and an asset to your peers. Be a representative for Manufacturing on site and back up / delegate for the backup for the area Senior Manager as required.

Live the Thermo Fisher Scientific 4Is values every day. Be proactive.

Select, develop and evaluate staff to ensure the efficient operation of the function. Work with and advise staff on administrative policies and procedures.

How will you get here? Education Bachelor's degree required Experience

5-7 years of industry experience, preferably in a cGMP environment

3-7 years of proven management (leadership and talent development) experience

Demonstrated success with continuous improvement and a dedication to craftsmanship and putting quality first.

Knowledge, Skills, Abilities

Understanding of production processes and the biopharma production environment

Excellent understanding of cGMP and other regulatory requirements in the operation of cleanrooms

Understanding of cGMP quality systems (e.g. change control, deviations, investigations, risk assessments, driving GDP within all documentation and records).

Pro-active, results-oriented attitude

Strong leadership skills to influence and build effective teams, gain agreement via collaboration, and handle difficult situations with tact and diplomacy.

Mechanical and technical ability/aptitude

Analytical problem-solving skills.

Excellent planning and organizational skills and the ability to efficiently handle multiple tasks, issues, projects.

Unquestionable integrity, dedication to EH&S and accountable when enforcing teams to follow regulations and procedures.

Organized, efficient, and results oriented

Good people coaching and development skills

Expert in oral and written communication (verbal and written in English), as well as social skills.

Computer literate with Microsoft Office tools, including report writing and graphing.

Quality and/or Financial software (SAP, NextDocs, ComplianceWire, etc) skills a plus.

At Thermo Fisher Scientific, each one of our 70,000 extraordinary minds has a unique story to tell. Join us and contribute to our singular mission-enabling our customers to make the world healthier, cleaner and safer.Apply today! http://jobs.thermofisher.com Thermo Fisher Scientific is an EEO/Affirmative Action Employer and does not discriminate on the basis of race, color, religion, sex, sexual orientation, gender identity, national origin, protected veteran status, disability or any other legally protected status.
Thermo Fisher Scientific is an Equal Opportunity Employer. All qualified applicants will receive consideration for employment without regard to race, creed, religion, color, national or ethnic origin, citizenship, sex, sexual orientation, gender identity and expression, genetic information, veteran status, age or disability status.