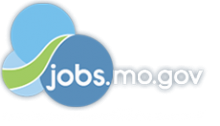 Job Information
Thermo Fisher Scientific

Manager of Technical Engineering

in

Saint Louis

,

Missouri
When you're part of the team at Thermo Fisher Scientific, you'll do important work, like helping customers in finding cures for cancer, protecting the environment or making sure our food is safe. Your work will have real-world impact, and you'll be supported in achieving your career goals.
Location/Division Specific Information
St. Louis, MO / Drug Substance
How will you make an impact?
Manage Manufacturing Sciences and Technology's technical support of operations, including process and equipment technical support, process investigations and deviations, troubleshooting, and corrective actions for process improvements of clinical and commercial processes. Manage change controls and CAPA related to investigations and provide technical expertise to Quality reviews of process deviations. Support process and equipment standardization projects to improve operational performance. Supervise team's performance and deliverables to meet milestones.
What will you do?
Provide the highest example of safety and quality mindedness in all job functions and instill this mindset in the teams you lead.

Provide an atmosphere which fosters a questioning attitude, empowerment (appropriate to job level), and an error prevention/ continuous improvement mindset in all personnel.

Oversee a team which will provide the framework to manufacturing for the optimal methodology to conduct standard unit operations for processes.

Oversee the on time completion of documentation packages (drafted, reviewed and fully approved documents by Thermo Fisher Scientific and Client) for production scale processes

Oversee a team of highly trained biotechnology engineering experts to support the ongoing execution of manufacturing operations of clinical and commercialized processes.
How will you get here?
Education
Bachelor's or Master's in a scientific field, preferably chemical engineering, with ≥ 10 (BS), 8 (MS) or 6 (PhD) years of experience in a highly relevant field.
Experience
Minimum of a total of four years of direct experience in technology transfer and/ or manufacturing technical support (i.e., process engineering) roles and/ or CPV support roles at the manufacturing scale in the biotech industry.

Minimum of two years as a manager of staff. Experience indirectly managing those who do not report directly to you for action and completion of objectives.

Extensive experience within the Biotech industry including an understanding of the regulatory requirements is required.
Knowledge, Skills, Abilities
Detailed knowledge of GMP and other biopharmaceutical regulations from FDA, EU, and ICH guidelines.

Demonstrated success in running multiple projects of high complexity.

Expert knowledge of process development, process scale-up and cGMP manufacturing.

Knowledge of the regulatory requirements.

Proven success in conducting engineering tasks of high complexity.

Proven success in interacting with customer preferred.

Proven ability to form teams and produced desired results through direct and indirect reporting.
Supervision
Will have direct reports

Thermo Fisher Scientific Inc. is the world leader in serving science, with annual revenue exceeding $25 billion. Our Mission is to enable our customers to make the world healthier, cleaner and safer. Whether our customers are accelerating life sciences research, solving complex analytical challenges, improving patient diagnostics and therapies or increasing productivity in their laboratories, we are here to support them. Our global team of more than 75,000 colleagues delivers an unrivaled combination of innovative technologies, purchasing convenience and pharmaceutical services through our industry-leading brands, including Thermo Scientific, Applied Biosystems, Invitrogen, Fisher Scientific, Unity Lab Services and Patheon. For more information, please visit www.thermofisher.com .
Thermo Fisher Scientific is an Equal Opportunity Employer. All qualified applicants will receive consideration for employment without regard to race, creed, religion, color, national or ethnic origin, citizenship, sex, sexual orientation, gender identity and expression, genetic information, veteran status, age or disability status.