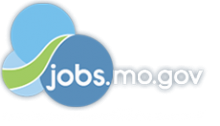 Job Information
Thermo Fisher Scientific

Manager, QA Compliance

in

Saint Louis

,

Missouri
When you're part of the team at Thermo Fisher Scientific, you'll do important work, like helping customers in finding cures for cancer, protecting the environment or making sure our food is safe. Your work will have real-world impact, and you'll be supported in achieving your career goals.
Location/Division Specific Information
St. Louis, MO
Pharma Services Group
How will you make an impact?
The Compliance / Supplier Quality Manager will have responsibility over the Compliance and Supplier Quality Department. This includes, but is not limited to, ensuring site compliance with FDA, EMA and other cGMP regulations, overseeing programs including Site Internal Audits, Client Audit Management, Inspection Readiness, Corporate Gap Assessments, and Metrics. Additionally, for Supplier Quality this includes leading new process materials and components program, assessing/monitoring the suitability of GMP suppliers of raw materials and components, and evaluation of supplier compliance with current regulations. This individual provides leadership to assigned staff by performing the following: developing and empowering staff; cultivating relationships; putting staff in a position to succeed, meeting their personal career goals while also achieving organizational goals; building effective teams that apply their diverse skills and perspectives to achieve common goals; driving engagement and creating a climate where staff are motivated to do their best.
What will you do?
Oversee, manage, and ensure the successful day-to-day operations of Compliance and Supplier Quality department for the company.

Manages site internal and client audit programs, including planning, execution, response and remediation activities.

Responsible for site inspection readiness program and successful execution of regulatory inspections, including routine GMP and Pre-Approval inspections.

Ensures favorable outcome of both client audits and regulatory inspections of the facility.

Provide support for client cGMP regulatory submissions, as required.

Reviews and approves department standard operating procedures.

Assists with department functions, including, but not limited to, conducting internal audits, facilitation or support of client audits, and regulatory inspections.

Oversees daily activity for the group to ensure appropriate quality, to ensure commitments are met and maintenance of schedules.

Provide support for site safety initiatives.

Perform any other tasks as requested by Senior Management to support Quality oversight activities.

As part of the role you will represent the company at regulatory inspections, respond to questions, coordinate responses and corrective actions as appropriate.

In addition, you will provide subject matter expertise associated with Supplier Quality requirements for change controls.

Ensures the successful and timely introduction of new raw materials to support customer projects.

Oversees Supplier initiated change control process, in addition to External Contract Lab Program, GMP Service Provider Program, and Raw Material Release.

Assists with new material specification creation and investigations related to incoming materials.

Creates and maintains Quality Agreements with Contract Laboratories, Suppliers and GMP Service Providers.

Oversees daily activity for the group to ensure appropriate quality and output and maintenance of schedules. May assist in performing tasks of the group.

Sets objectives and tasks for staff and regularly review staff progress in meeting objectives.

Effectively communicates with peers, Manufacturing, Process Development, Procurement and Quality Control staff, to resolve technical issues and direct activities.

Provides support to site safety initiatives.
How will you get here?
Education
Bachelor's Degree in Life Sciences, Biotechnology, Engineering, or equivalent.
Experience
8+ years of experience within a GMP Environment

5 + years of experience within Quality Assurance, Compliance and / or Supplier Quality preferred

3 + years in a leadership role is preferred
Knowledge, Skills, Abilities
Ability to drive functional, technical and operational excellence. Ability to inspire and foster innovation, collaboration, transparency and team effectiveness.

In-depth knowledge of FDA/EMA/ISO regulatory requirements.

Knowledeable in supply chain management.

Proficient with computer (MS Office), and internet skills. Proficient in use and understanding of controlled documentation and data systems.

Excels in cross functional team environments.

Well organized and able to work independently with minimal supervision.

Demonstrated commitment to our fundamental principles of Integrity, Respect and Excellence.

SAP experience is preferred.

Knowledge of regulatory submissions is preferred.

Experience with regulatory inspections.

Excels in cross functional team environments.

Excellent interpersonal skills: ability to build and maintain relationships with internal and external customers; highly functioning team leader and team member in a multi-skilled, dynamic business environment.

Leadership Skills: Proven ability to influence others and lead significant change.

Strong communication and presentation skills, both written and verbal.
At Thermo Fisher Scientific, each one of our 70,000 extraordinary minds has a unique story to tell. Join us and contribute to our singular mission-enabling our customers to make the world healthier, cleaner and safer.
Apply today! http://jobs.thermofisher.com
Thermo Fisher Scientific is an EEO/Affirmative Action Employer and does not discriminate on the basis of race, color, religion, sex, sexual orientation, gender identity, national origin, protected veteran status, disability or any other legally protected status.
Thermo Fisher Scientific is an Equal Opportunity Employer. All qualified applicants will receive consideration for employment without regard to race, creed, religion, color, national or ethnic origin, citizenship, sex, sexual orientation, gender identity and expression, genetic information, veteran status, age or disability status.