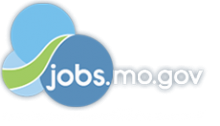 Job Information
Conduent

Manager, Quality Assurance (Training, Curriculum, QA for Healthcare Claims/Customer Service)

in

Saint Louis

,

Missouri
About Conduent
Through our dedicated associates, Conduent delivers mission-critical services and solutions on behalf of Fortune 100 companies and over 500 governments – creating exceptional outcomes for our clients and the millions of people who count on them.
You have an opportunity to personally thrive, make a difference and be part of a culture where individuality is noticed and valued every day.
Job Description
Job Track Description:
Requires broad technical expertise and industry knowledge.

Accountable for program management functions.

Assists others in achieving goals.

Manages performance appraisals and pay reviews.

Manages training for 3 or more employees.

Manages hiring and termination actions.
General Profile
Accountable for team performance and results.

Manages professional employees and/or supervisors.

Adapts and prioritizes based on resource and operational challenges.

Acts based on policies, procedures.

Receives guidance from managers.

Provides technical guidance to employees, colleagues, and customers.
Functional Knowledge
Understands and applies concepts in the field of expertise.

Has growing knowledge of other disciplines.
Business Expertise
Translates strategy and priorities into work product.
Impact
Positively impacts level of service.

Impacts the team's ability to meet quality, volume, and timeline targets.

Guides based on policies, resource requirements, budgets, and business plans.
Leadership
Builds team engagement to meet service and operational challenges.

Provides recommendations for OT, operational expenses, and rollup data.
Problem Solving
Resolves technical, operational, and organizational problems.

Supports problem solving across an organizational matrix.
Interpersonal Skills
Guides and influences internal and external customers, or agencies.
Responsibility Statements
Manages the operation of the organization's total quality management (TQM) program.

Supports the creation of systematic approaches for assuring high-quality services that meet customer needs.

Develops program communications for employees.

Develops training and related reward systems.

Develops, implements, and leads key process improvement efforts.

Influences cross-functional efforts.

Develops systematic approaches for assuring high-quality services.

Influences the interface of key activities within the functions of the organization.

Supports the hiring of team members and completes performance reviews.

Performs other duties as assigned.

Complies with all policies, procedures, and standards.
Requirements:
5+ years of Quality Assurance, Training and/or Quality Program Management, is required.

4 year degree is required

Must have experience in developing functional training curriculum (workflow-based training), preferably within health plan operations (i.e. claims, call center, enrollment, etc.).

Prior healthcare claims experience preferred

Experience with classroom, virtual, and developing CBT courses preferred

Bilingual (English-Spanish) is a plus.
Closing
Conduent is an Equal Opportunity Employer and considers applicants for all positions without regard to race, color, creed, religion, ancestry, national origin, age, gender identity, gender expression, sex/gender, marital status, sexual orientation, physical or mental disability, medical condition, use of a guide dog or service animal, military/veteran status, citizenship status, basis of genetic information, or any other group protected by law.
People with disabilities who need a reasonable accommodation to apply for or compete for employment with Conduent may request such accommodation(s) by clicking on the following link, completing the accommodation request form, and submitting the request by using the "Submit" button at the bottom of the form. For those using Google Chrome or Mozilla Firefox please download the form first: click here to access or download the form (https://downloads.conduent.com/content/usa/en/file/conduent-applicant-adaaa-referral-form.pdf) . You may also click here to access Conduent's ADAAA Accommodation Policy (http://downloads.conduent.com/content/usa/en/document/cdt_adaaa_accommodation_pol.pdf) .