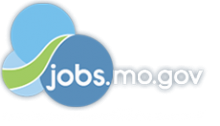 Job Information
Belcan

Permit Expeditor

in

Saint Louis

,

Missouri
Permit Expeditor
Job Number: 307237
Category: Manufacturing
Description: A Permit Expeditor job has opened up through Belcan in Saint Louis, MO area. The Permit Expeditor will obtain commercial construction permits from start to finish while coordinating with clients, project managers and contractors thoughout the process.
RESPONSIBILITIES:
*Research permit requirements for nationwide & international projects.
*Complete feasibility studies, site investigation reports, and utility research
*Submit plans and applications to the planning department, building department, health department, fire department, landlord and any other departments that would require review for permits.
*Perform weekly status calls to each jurisdiction to check the progress of the permits
*Complete weekly trackers for clients to keep them up to date on the status of their permit
*Hire local permit expeditors to submit plans in person for jurisdiction that do not allow them to be mailed in.
*Coordinate construction schedules with project managers based on permit review time
*Coordinate correspondence between all parties involved in a project including the government jurisdictions, project manager, client"s construction manager, and contractors
*Coordinate several projects at one time throughout the day.
QUALIFICATIONS:
*Knowledge of construction and permits
*Multitask in a fast paced environment and work well under pressure
*Ability to problem solve, make decisions and take initiative
*Be able to meet deadlines
*Excellent telephone skills
*Proficient computer skills- knowledge MS Word, Outlook, Excel
If interested in the Permit Expeditor job in the Saint Louis, MO area please forward your resume via the 'apply now' link provided.
Belcan is a global supplier of engineering, technical recruiting, and IT services to customers in the aerospace, industrial, and government sectors. Belcan engineers better outcomes through adaptive and integrated services-from jet engines, airframe, and avionics to heavy vehicles, chemical processing, and cybersecurity. Belcan takes a partnering approach to provide customer-driven solutions that are flexible, scalable, and cost-effective. Our unique capabilities have led to continuous growth and success for nearly 60 years. We are a team-driven Equal Opportunity Employer committed to workforce diversity.
Location: Saint Louis , MO
Minimum Experience (yrs):
Required Education: Associate (AA, AS...)
Benefits:
Return to search results Email this job to a friend
If you have previously registered with us, pleaseLog into apply for this position.
*Logged in members may also add jobs to their job cart