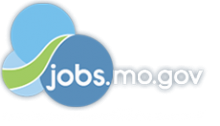 Job Information
The Boeing Company

Reliability & Maintainability Engineer - Mid-Level

in

Saint Louis

,

Missouri
Boeing Defense Systems (BDS) is looking for a talented Reliability & Maintainability (R&M) systems thinker and engineer to support the design and analysis of state-of-the-art weapon systems throughout the St. Louis Region.
Position Responsibilities:
The successful candidate is a self-starter with the ability to plan, design, develop, and verify a balanced life-cycle system solution is achieved. They will be able to perform, lead, and develop teammates, design teams, and sub-tier suppliers with the following responsibilities:
Influence design characteristics in a collaborative environment and assist with the evaluation of customer/operational needs to define system performance requirements.

Clearly conveys information and ideas through a variety of media to individuals or groups in a manner that engages the audience and helps them understand and retain the message.

Takes prompt action to accomplish objectives; takes action to achieve goals beyond what is required; is proactive.

Applies specific knowledge of aircraft systems (e.g., avionics, hydraulic, electrical, egress systems), components (e.g., multifunction displays wing, engine, landing gear transmission), and loadable/non-loadable software (e.g., radar operational programs, inertial navigation programs, operational flight programs).

Reviews engineering specifications, drawings, and engineering artifacts to propose design modifications that improve cost and performance characteristics.

Analyzes customer provided requirements and develops an R&M program plan that achieves customer objectives.

Allocates top level requirements to design team specifications and work statements.

Develops R&M predictions and tracks performance.

Analyzes system and individual part parameters to develop projected product utilization and calculates cumulative effect on final system reliability.

Leads failure mode and effect analysis and formulates mathematical models to identify items posing excessive failure and safety risks and proposed changes in design and maintenance strategies

Develops computer models and uses the results to analyze, predict, adjust, and verify design and strategies and requirements.

Active participant on design teams, provides guidance and recommendations to designers and management to ensure reliability and maintainability objectives are achieved.

Interfaces with the customer and management at major design review meetings and technical interface meetings to provide findings and recommendations.

Determines test profiles for units requiring environmental type testing and specifies specific objectives of the tests and defines successes criteria.

Observes tests at various suppliers and field locations to evaluate factors and provides leadership during corrective action investigations.

Monitors failure data generated by product users to assess performance in the field and develop strategies for product improvement.

Applies risk assessment methodologies (e.g., hazard severity, probability or likelihood of occurrence), and tools (e.g. fault tree analysis, failure modes effects analysis, connector pin analysis, sneak circuit analysis, software safety analysis.)

Provides inputs to proposals for submittals to customers. Review subcontractors' proposals for reliability program and submits evaluation for decision.
The selected systems engineering candidate may also be tasked with performing critical analyses in one or more areas of Specialty Engineering such as systems safety, human systems engineering, affordability, survivability, vulnerability, susceptibility, regulatory, certification, and/or other engineering areas that drive a preferred configuration and ensure mission success.
Boeing is the world's largest aerospace company and leading manufacturer of commercial airplanes and defense, space and security systems. We are engineers and technicians. Skilled scientists and thinkers. Bold innovators and dreamers. Join us, and you can build something better for yourself, for our customers and for the world.
Basic Qualifications (Required Skills/Experience):
This position requires theability to obtaina US Security Clearance for which the US Government requires US Citizenship.
Desired Qualifications (Preferred Skills/Experience):
Master's degree with course work in statistics.

EE degree or relevant coursework/electives.

Military experience.
Typical Education/Experience:
Degree and typical experience in engineering classification: Bachelor's and 5 or more years' experience, Master's degree with 3 or more years' experience or PhD degree with experience. Bachelor, Master or Doctorate of Science degree from an accredited course of study, in engineering, computer science, mathematics, physics or chemistry. ABET is the preferred, although not required, accreditation standard.
Job Systems Engineering Engineer
Organization: BDS SEIT & System Capability
Title: Reliability & Maintainability Engineer - Mid-Level
Location: Missouri-Saint Louis
Other Locations: United States-Missouri-Saint Charles
Requisition ID: 1900089342
Boeing is an Equal Opportunity Employer. Employment decisions are made without regard to race, color, religion, national origin, gender, sexual orientation, gender identity, age, physical or mental disability, genetic factors, military/veteran status or other characteristics protected by law.