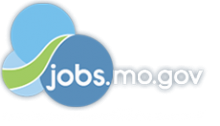 Job Information
Thermo Fisher Scientific

Scientist I- DSPD

in

Saint Louis

,

Missouri
Summary:
Provides routine analyses as assigned in a biology environment by following standard practices. Assists with internal development of scalable processes with improved product yield and reduced costs in a biologics environment. Makes detailed observations and reviews, documents, and communicates test results. Maintains lab equipment. Typically assigned to a specific discipline, such as analytical, cell culture, process validation, or purification.
Essential Functions:
Conducts routine tasks and sample analyses to support process development.

Records results in notebook accurately, clearly, and regularly.

Assists with preparing protocols, reports, and test methods.

Maintains and ensures safe laboratory environment and work practices.

Helps to maintain laboratory and order common supplies.

Executes, records, and evaluates experimental data appropriately, including the writing and revising of process development reports and technology transfer protocols as needed.

Purification: Learns and assists with development of recombinant protein (including mAbs) purification processes, including chromatography process, ultrafiltration / diafiltration, nanofiltration, process characterization and optimization, process scale up, scale down model qualification, viral clearance validation.
Education:
Bachelor's degree in biology, chemistry, biochemistry, chemical engineering, or a related field.
Experience:
Typically requires no previous related experience. Prefer science experience related to pharmaceutical industry.
Equivalency:
Equivalent combinations of education, training, and relevant work experience may be considered.
Competencies:
Good foundation in general scientific practice, principles, and concepts of discipline. Basic knowledge of GMP/GLP regulations in cGMP/cGLP manufacturing environment preferred. Good lab skills. Good problem-solving and critical thinking skills. Effective communication skills. Good MS Excel and Word skills. Excellent organization skills. Ability to execute tasks and studies based on the deliverables. Ability to analyze and summarize routine scientific data. Ability to properly document work and write reports. Ability to function in a rapidly changing environment. Strong attention to detail and ability to adhere to standards procedures.
Physical Requirements:
Position requires ordinary ambulatory skills and physical coordination sufficient to move about office locations; ability to stand, walk, stoop, kneel, crouch periodically for prolonged periods of time; manipulation (lift, carry, move) of light to medium weights of 10-35 pound pounds; arm, hand and finger dexterity, including ability to grasp and type for prolonged periods of time; visual acuity to use a keyboard, computer monitor, operate equipment, and read materials for prolonged periods of time; ability to sit, reach with hands and arms, talk, and hear for prolonged periods of time. Lift objects up to 50 lbs. to a cart and push cart short distances on a regular basis. Stand up to 60% daily. Walk within lab and between buildings daily. Repetitive hand motions.
Thermo Fisher Scientific is an Equal Opportunity Employer. All qualified applicants will receive consideration for employment without regard to race, creed, religion, color, national or ethnic origin, citizenship, sex, sexual orientation, gender identity and expression, genetic information, veteran status, age or disability status.