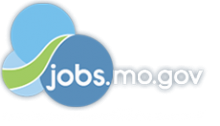 Job Information
Thermo Fisher Scientific

Scientist III, Cell Culture Development

in

Saint Louis

,

Missouri
When you're part of the team at Thermo Fisher Scientific, you'll do important work, like helping customers in finding cures for cancer, protecting the environment or making sure our food is safe. Your work will have real-world impact, and you'll be supported in achieving your career goals.
Location/Division Specific Information
St Louis, MO | Pharma Services Group, Biologics
How will you make an impact?
Acts as lead on one program. Provides complex analyses in a biology environment by selecting appropriate methods with independent judgment.

Develops scalable processes with improved product yield and reduced costs in a biologics environment.

Collaborates with other areas of internal development and/or manufacturing operations. Makes detailed observations and analyzes, resolves issues, documents, and communicates test results.

Typically assigned to a specific discipline, such as analytical, cell culture, process validation, or purification.
What will you do?
Designs experimental plans based on the defined deliverables.

Conducts moderately complex analyses to support process development.

Works with Process Development and Manufacture groups to trouble-shoot process challenges.

Records results in notebook accurately, clearly, and regularly.

Prepares protocols, reports, and test methods and writes SOPs.

Maintains and ensures safe laboratory environment and work practices.

Executes appropriately record and evaluates experimental data, including the writing and revising of process development reports and technology transfer protocols as needed.

Remains current in the field by review of relevant scientific literature and attendance at appropriate scientific seminars and conferences.

Designs and develops mammalian cell culture processes to support the production and manufacturing of recombinant proteins (including mAbs) under varying levels of direction, including, but not limited to cell culture scaleup, media development, harvest (recovery) process development, process range finding, and statistical analysis of data. Performs media optimization, bioreactor process development, and cell culture clarification.

Develops transfer of cell culture processes which can be scaled up for protein production and facilitates the technology transfer to upstream manufacturing group.
How will you get here?
Education
Bachelor's degree or Master's degree or PhD in biology, chemistry, biochemistry, chemical engineering, or a related field.

With Bachelor's degree, minimum of 5 years of experience related to pharmaceutical manufacturing, process, development or academic laboratory. Relevant industry and discipline experience preferred.

Experience using design of experiments (DoE) software (i.e. MiniTab, JMP) preferred. With Master's degree, 3 years of experience related to pharmaceutical manufacturing, process, development or academic laboratory.

Relevant industry experience and discipline preferred.

Experience using advanced statistical software packages and experience using design of experiments (DoE) software (i.e. MiniTab, JMP) preferred.

With PhD, experience with practical scientific application necessary, though related experience not necessary.

Equivalent combinations of education, training, and relevant work experience may be considered.
Knowledge, Skills, Abilities
Deep knowledge of varied aspects or a specialized aspect of discipline.

Working knowledge of GMP/ GLP regulations in cGMP/ cGLP manufacturing environment. Excellent problem solving and critical thinking skills. Solid writing, communication and presentation skills.

Strong MS Excel, PowerPoint and Word skills.

Excellent organization and planning skills. Strong attention to detail and ability to adhere to standards procedures.

Ability to design and execute tasks and studies based on the deliverables. Ability to analyze and summarize complex scientific data. Ability to create reports.

Ability to function in a rapidly changing environment. Strong attention to detail and ability to adhere to standards procedures. Ability to read, analyze, and interpret general business periodicals, professional journals, technical procedures, or governmental regulations.

Ability to speak effectively before groups of customers and employees. Ability to make decisions that require choosing between limited alternatives to resolve complex problems.

Ability to perform all required process steps. Ability to apply complex mathematical concepts to physical problems in areas.

Ability to lead and mentor less experienced staff.
At Thermo Fisher Scientific, each one of our 70,000 extraordinary minds have a unique story to tell. Join us and contribute to our singular mission-enabling our customers to make the world healthier, cleaner and safer.
Apply today! http://jobs.thermofisher.com
Thermo Fisher Scientific is an EEO/Affirmative Action Employer and does not discriminate on the basis of race, color, religion, sex, sexual orientation, gender identity, national origin, protected veteran status, disability or any other legally protected status.
Thermo Fisher Scientific is an Equal Opportunity Employer. All qualified applicants will receive consideration for employment without regard to race, creed, religion, color, national or ethnic origin, citizenship, sex, sexual orientation, gender identity and expression, genetic information, veteran status, age or disability status.