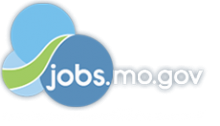 Job Information
Thermo Fisher Scientific

Supervisor, Buffers and Media

in

Saint Louis

,

Missouri
Job Title Supervisor, Buffers and Media
When you're part of the team at Thermo Fisher Scientific, you'll do important work, like helping customers in finding cures for cancer, protecting the environment or making sure our food is safe. Your work will have real-world impact, and you'll be supported in achieving your career goals.
Location/Division Specific Information
4766 LaGuardia Dr. St. Louis, MO 63134
How will you make an impact?
Responsible for supervising a team of technicians who perform buffer & media formulation operations in the support of the manufacture of commercial and clinical biologics. Responsibilities include supervision & training of staff, ensure schedule adherence, maintain a cGMP environment, record review and incident investigation resolutions, routine and some non-routine trouble-shooting decisions. Also accountable for the success and oversight of the manufacturing processes.
What will you do?
Direct supervision and management for day-to-day operations of staff, prioritizing assignments, developing staff, and focus on 'right the first time' executions (1-1's, shift meetings, scheduling, on-the-floor, promote safety and practices). Collaborate daily with cross-functional departments to meet operational needs.

Documentation - review, revise, create or develop procedures.

Technical support - trouble-shooting, detailed investigations, tracking and trending of equipment performance, etc.

Department / Special projects (start-up activities, change over activities, SMQ support updating MM#s, EHS initiatives)

Training - oversee staff's for compliance and performance. Ensure self-compliance for training. Ensure new process & MFR documents is understood and performed.

Maintain an environment of compliance and adherence to company standards / certifications - including regulatory guidelines, Safety, and finance (tracking and spending).

MISC Administrative duties (Attendance tracking, coaching, development tracking, 1-1's, performance evaluations, hiring activities, provide support & leadership cross functionally, etc.)
How will you get here?
High School diploma or GED is required.

Some College preferred

3 - 5 years' experience in a related field (regulatory cleaning/manufacturing a plus)

Minimum of 1 year experience in a leadership role

understanding of regulatory requirements

recognizes and recommends operational improvements

good technical skills

understanding of processes and equipment

understanding 'why' and not just the 'how' of processes and practices
Knowledge, Skills, Abilities
MS Office

SAP a plus

Employee coaching/development

mechanical skills

strong prioritization skills

detail oriented

results driven

Abilities

Strong Leadership

Reliability

good communication (written and verbal)

mechanical aptitude

effectively multi-task

able to organize activities and resources

able to work in an environment of change

able to work independently as a team

able to recognize problems developing, not just occurring

Physical Demands/Factors:

Able to sit, stand, walk all day (include mopping)

Able to lift, push and pull

Able to work in cold and warm environments, and constant background noise (alarms, equipment, etc.)

Able to handle heat, wet conditions, and smells

Able to gown into EU Standard A/B areas - including able to wear gloves & face masks daily

Able to work in a clean room environment - include handling cleaning chemicals with PPE

Good hearing, vision (able to recognize colors), smell, and taste

Able to work in an indoor space that leaves no visual of outside areas

Able to work overtime and flexible work hours (examples; ability to work either 1st or 2nd shift & weekend coverage).
At Thermo Fisher Scientific, each one of our 65,000 extraordinary minds has a unique story to tell. Join us and contribute to our singular mission-enabling our customers to make the world healthier, cleaner and safer.
Apply today! http://jobs.thermofisher.com
Thermo Fisher Scientific is an EEO/Affirmative Action Employer and does not discriminate on the basis of race, color, religion, sex, sexual orientation, gender identity, national origin, protected veteran status, disability or any other legally protected status.
Thermo Fisher Scientific is an Equal Opportunity Employer. All qualified applicants will receive consideration for employment without regard to race, creed, religion, color, national or ethnic origin, citizenship, sex, sexual orientation, gender identity and expression, genetic information, veteran status, age or disability status.