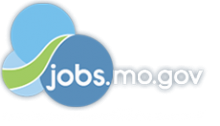 Job Information
SSM Health

Supervisor Plant Operations

in

Saint Louis

,

Missouri
Divison:
Perferred candidates will have strong leadership skills with a bachelors degree preferred. This position will primarily oversee the Power Plant including Boilers, Chillers, HVAC, Generators, Mechanical.
PRIMARY RESPONSIBILITIES
Supervises and provides guidance to staff on a daily bases, recruits as necessary and encourages staff development and growth and administers the disciplinary process as needed.

Supervises daily plant operation services to meet the expectations of all customers served.

Assists in developing, submitting and managing plant operations annual capital and operating budgets for a department within a business unit or specific ministry location of responsibilities.

Participates in development and supports a strategic plan for plant services, ensuring alignment with system strategic initiatives.

Assists in the development, review and revising of policies and procedures that align with department operations.

Participates in planning and managing the physical environment of care with the polices of the campus, The Joint Commission (TJC), Occupational Safety and Health Administration (OSHA), National Fire Protection Association (NFPA), Environmental Protection Agency (EPA), and any other applicable federal, state and local statutes and administrative codes.

Supervises the purchase of supplies, equipment and services ensuring uninterrupted service to a business unit, or specific ministry of responsibility.

Works in a constant state of alertness and safe manner.

Performs other duties as assigned.
EDUCATION
High School Diploma or Equivalent
EXPERIENCE
PHYSICAL REQUIREMENTS
Constant standing and walking.

Frequent lifting/carrying and pushing/pulling objects weighing 0-25 lbs.

Frequent reaching, gripping and keyboard use/data entry.

Frequent use of vision for distances near (20 inches or less) and far (20 feet or more).

Frequent use of hearing and speech to share information through oral communication. Ability to hear alarms, malfunctioning machinery, etc.

Occasional bending, stooping, climbing, crawling, kneeling, sitting, squatting, twisting and repetitive foot/leg and hand/arm movements.

Occasional lifting/carrying and pushing/pulling objects weighing 25-50 lbs.

Occasional use of vision to judge distances and spatial relationships and to identify and distinguish colors.

Rare use of smell to detect/recognize odors.

Rare driving.
SSM Health is committed to equal employment opportunity based on race, color, religion, national origin, gender, sexual orientation, gender identity, pregnancy, age, physical or mental disability, veteran status, and all other statuses protected by law.