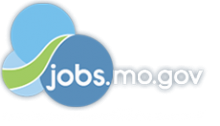 Job Information
Thermo Fisher Scientific

Training Supervisor

in

Saint Louis

,

Missouri
At Thermo Fisher Scientific, each one of our 65,000 extraordinary minds has a unique story to tell. Join us and contribute to our singular mission-enabling our customers to make the world healthier, cleaner and safer.
When you are part of the team at Thermo Fisher Scientific, you'll do important work, like helping customers in finding cures for cancer, protecting the environment or making sure our food is safe. Your work will have real-world impact, and you'll be supported in achieving your career goals.
Job Title: Supervisor, Training
Reports to: Quality Systems and Documentation Sr. Manager
Group / Division: Quality Systems (001409)
Career Band: 6
Job Family: Quality
Job Sub Family: Quality Systems
Job Code:
Job Track: Management
Position Location: Saint Louis, MO
Number of Direct Reports: 4
Position Summary:
Responsible for the oversite of all aspects of the Training System for the site. Including the development, coordination and implementation of hands-on, classroom, self-study and/or eLearning training related to Good Manufacturing Practice (GMP) guidelines, controlled document training with assessments, as well as assisting in the oversight of critical job tasks for QC and/or Manufacturing personnel.
Key Responsibilities:
Provides tactical direction and immediate supervision to a group of employees by assigning tasks, checking work, and maintaining schedules.

Provides leadership to assigned staff by performing the following: leading organizational change; developing and empowering staff; cultivating relationships; putting staff in a position to succeed, meeting their personal career goals while also achieving organizational goals; building effective teams that apply their diverse skills and perspectives to achieve common goals; driving engagement and creating a climate where staff are motivated to do their best.

Ensures compliance with FDA, EMA and other cGMP regulations, including customer requirements and international regulatory requirements.

Oversees processing of training through the LMS system.

Monitors status of overdue training for the site.

Oversees daily work of group maintaining workload balance and prioritizing site needs.

Sets objectives and tasks for staff and regularly reviews staff progress in meeting objectives.

Effectively communicates with peers and all other departments on site.

Provides support to site Safety initiatives.

Performs any other tasks as requested by Senior Management to support Quality oversight activities.
Frequent Contacts:
Internal
External
Collaborate with other ThermoFisher sites on projects and/or identifying best practices.

May be required to contact training vendors.
Minimum Requirements/Qualifications:
Education: Bachelor's degree in biological science or related field is preferred.

Experience: Minimum 5 years experience in a GMP Environment; experience using EDMS preferred.
Other Job Requirements:
Competencies: Proficient in Word, Excel; Ability to utilize software and customized programs to meet business needs; Effective written and verbal communication skills; Good organization, planning, and time management skills.

Physical Requirements: Position requires ordinary ambulatory skills and physical coordination sufficient to move about office locations; ability to stand, walk, stoop, kneel, crouch periodically for prolonged periods of time; manipulation (lift, carry, move) of light to medium weights of 10-35 pounds; arm, hand and finger dexterity, including ability to grasp and type for prolonged periods of time; visual acuity to use a keyboard, computer monitor, operate equipment, and read materials for prolonged periods of time; ability to sit, reach with hands and arms, talk, and hear for prolonged periods of time.

Adhere to OHS policies and procedures and ensure a safe and healthy workplace environment
Thermo Fisher Scientific is an EEO/Affirmative Action Employer and does not discriminate on the basis of race, color, religion, sex, sexual orientation, gender identity, national origin, protected veteran status, disability or any other legally protected status.
Thermo Fisher Scientific is an Equal Opportunity Employer. All qualified applicants will receive consideration for employment without regard to race, creed, religion, color, national or ethnic origin, citizenship, sex, sexual orientation, gender identity and expression, genetic information, veteran status, age or disability status.