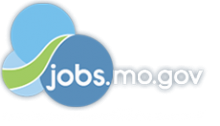 Job Information
Mississippi Lime Company

Director of Safety

in

Sainte Genevieve

,

Missouri
Overview
Lead safety performance through effective utilization of safety professionals and engagement of work force and improving practices, standards and processes.
Requirements
Education: Bachelor's Degree in Safety or Industrial Hygiene required, Master's Degree preferred in EH&S or related field.

Experience: 10+ years of safety management including multi-plant responsibility, 5 years managing other safety and health professionals, implementation of OHSAS 18001 or equivalent international third party verified standard required.

Preferred Experience: MSHA, OSHA, DOT,PSM, GHS, DHS, CFATS, and EPA RMP.
Essential Functions
Responsible for all aspects of personnel, process, transportation, contractor/construction, security and product safety.

Major regulatory application requirements include OSHA and MSHA with focus on personnel safety & hygiene, transportation of products, labeling of products, and product safety.

Leadership of Safety Management System implementation (OHSAS 18001 or equivalent)

Development of aspects and impacts

Create policies and procedures

Upgrade audit protocol

Develop certification plan

Leadership of MLC safety pillar across all plants and facilities and employee involvement in safety improvement.

Execute outstanding response and corrections to significant deviations/errors and preventive actions to reduce the likelihood and/or impact of future incidents.

Reliably maintain core processes through the broad engagement of the workforce in safety management.

Develop and implement the safety improvement plan.

Develop product stewardship RACIs with the commercial organization and R&D to ensure that MLC products are always managed and handled safely and comply with applicable state, national and international requirements. Manage Material Safety Data Sheet (MSDS) program for all MLC products.

Establish and implement security standards for all MLC locations.

Provide leadership to site and local emergency brigade/response teams and ensure these teams are staffed, qualified, trained, and conduct routine drills to meet the needs of the MLC locations.

Participation with MLC Community Advisory Panel and other community focused activities to promote safety and stewardship where we operate.

Participation with other MLC leaders in the relentless pursuit of performance excellence.

Management of safety vendors and suppliers.

Conduct effective regulatory training for new hires, annual compliance and new safety practices and standards.

Travel as needed.

Employees are expected to perform other responsibilities as needed.
Supervisory Responsibilities
Direct reports: Yes
Subordinate supervisors: No
Americans with Disabilities Specifications
The physical demands described here are representative of those that must be met by an employee to successfully perform the Essential Functions of this job. Reasonable Accommodations may be available to enable individuals with disabilities to perform the Essential Functions. Contact Human Resources for accommodation requests.