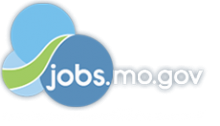 Job Information
Stanley Acess Technologies

Continuous Improvement Manager

in

Sedalia

,

Missouri
64942BRTitle:Continuous Improvement ManagerBusiness:US - GTS - Hand Tools Storage Group (HTSG) State / Country / Province:Missouri Job Description:Stanley Black & Decker is seeking an Controls Engineer for Industry 4.0 at our Stanley Black & Decker site in Sedalia, MO. Since 1843, Stanley Black and Decker has been committed to innovation and social responsibility, while becoming a leader in multiple industries.
Stanley Black & Decker has created a state of the art manufacturing incubator in Connecticut to accelerate its global Industry 4.0 "smart factory" initiative across the entire organization. This position will drive the overall vision and strategy for the company's Industry 4.0 initiative for the latest technologies and processes with respect to Industry 4.0.
To learn more about Industry 4.0 and Stanley Black and Decker's vision, visit:
http://ir.stanleyblackanddecker.com/phoenix.zhtml?c=114416&p=irol-newsArticle&cat=news&id=2321207.
About the Job
This position is responsible for leading, managing, and facilitating the transition to Lean/Sigma Manufacturing at the facility level. Primary responsibility is to ensure there is an effective transformation from traditional batch manufacturing to Lean/Sigma Manufacturing by removing waste from the value stream and improving throughput to develop the future state value stream map for the facility. The Continuous Improvement Manager will coordinate these activities with the Plant Manager and Value Streams.
Responsibilities and Qualifications:
Responsibilities:
Champion and lead initiatives that integrate Lean/Sigma throughout the facility, using continuous improvement (CI) tools such as; kaizen events, 5S, Six-Sigma, "standard work", OEE, mistake proofing, etc. to reduce waste, optimize capital assets and improving throughput.

Contribute to the manufacturing facility to achieve productivity, inventory, quality, throughput, space, and safety objectives established for the facility

Establish and champion the 5S process within the facility.

Develop a training and education plan to ensure associates possess the knowledge and skill required to implement and maintain Lean/Sigma efforts

Maintain a positive, progressive, union-free environment.

Commit to the Environmental Health and Safety Mission, being a top business priority, and strive to implement best practices to exceed regulatory compliance.

Cell development and improvements

Material flow and elimination of Powered Industrial Vehicles

Plan and coordinate Lean/Sigma events within the supply chain.

Select and develop kaizen event leaders

Facilitate creative visual manufacturing boards throughout the facility.

Perform 5S audits to ensure gains are made and to sustain improvements

Sustain gains implemented through kaizen events.

Utilize suppliers in Kaizen events to assist in the transition to CFM as needed.

Function as a change agent.

Contribute to new products and product transfers are integrated into facility using CFM techniques

Ensure "standard work" is vigorously implemented using straightforward work instructions to sustain the improvements

Plan and coordinate six-sigma projects

Lead the follow-up efforts established from Kaizen events

All other duties as assigned.
Qualifications:
Bachelor's degree (B.S. or B.A.) in Engineering or related field

Advanced degree (MBA/MS) a plus

Lean Certification a plus

Six Sigma Black Belt a plus

Five years' management experience in manufacturing environment is preferred

Strong quantitative and analytical skills

Excellent communication skills (oral and written)

Proficiency in Microsoft Office programs.

Working knowledge in the use of Statistical Quality Control metrics preferred.

Proficiency in-group and individual training techniques, including "train the trainer" tasks.

Ability to develop valuable process maps.

Ability to manage multiple projects

Willingness to take risks on solutions and decisions

Strong interpersonal skills and ability to effectively facilitate and communicate at all levels of the organization.

Must be results oriented, energetic, proactive, a team player, with the ability to think conceptually and strategically

Ability to effectively present information to varying groups of managers, executives, or other groups of associates.
Other Duties
Please note this job description is not designed to cover or contain a comprehensive listing of activities, duties or responsibilities that are required of the employee for this job. Duties, responsibilities and activities may change at any time with or without notice. Requisition Number:64942BRCity:SedaliaEEO Statement:All qualified applicants to Stanley Black & Decker are considered for employment without regard to race, color, religion, age, sex, sexual orientation, gender identity, national origin, disability, veteran's status or any other protected characteristic.