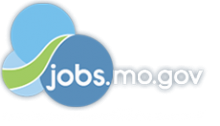 Job Information
Owens Corning

Maintenance Supervisor

in

Sedalia

,

Missouri
PURPOSE OF THE JOB
This position will lead a segment of Maintenance Operations for the Sedalia Plant.
The successful candidate will be responsible for all aspects of the maintenance process.
The candidate must demonstrate the ability to motivate people, must lead change and must be viewed as a clear and credible communicator.
The candidate must have a passion for safety and be able to foster effective working relationships built upon trust and respect with plant employees and leaders.
Reports to
:
Sedalia Maintenance Leader
Span of Control
:
10 to 20 mechanical maintenance technicians
JOB RESPONSIBILITIES
Live the Safety stand, adhere to the safety responsibilities
Ensure a safe work environment through employee coaching and engagement and strict adherence to OC's safety policies and procedures
Ensure injury-free performance of the maintenance team
Responsible for all aspects of Maintenance Operations
Ensure the routine mechanical maintenance of the Plant equipment
Develop and execute Preventive and Predictive maintenance programs
Further develop craft training plans and create a continuous learning environment for employees
Co-lead and coach primary maintenance workforce
Lead segments of the Total Productive Maintenance (TPM) system
Be a technical resource regarding the manufacturing process, equipment, and protocols
Provide technical expertise in Reliability Work Process or related MRP systems, reading blueprints and schematics, metal fabrication and cutting, basic pneumatics, industrial rigging principals, basic milling procedures, bulk handling conveyors
Provide leadership to maintenance team in the areas of mechanical drives, installing and replacing bearings, shafts seals, pumps, pipes, tubes, hose systems and other manufacturing equipment and components
Identify opportunities for reliability performance and cost improvement
Conserving energy in mechanical systems
Development and implement a work environment characterized by mutual trust and respect, open and honest communications, teamwork
JOB REQUIREMENTS
MINIMUM QUALIFICATIONS
:
Bachelor of Science in Engineering, Science, Technology or related discipline or equivalent related maintenance leadership experience.
EXPERIENCE
:
Three to five years progressive leadership in a manufacturing setting
Six Sigma / Lean manufacturing / Total Productive Maintenance preferred
Union experience preferred
KNOWLEDGE, SKILLS & ABILITIES
:
Ability to make decisions based on facts and / or data, including having the basic mathematics and technical skills to analyze data, interpret graphs, and combine related data
Ability to lead a unionized hourly workforce
Ability to create and drive change and effectively communicate to all levels inside and outside the organization
Ability to work both strategically and hands-on
Strong interpersonal skills
Highly organized and able to adapt to constantly changing demands and priorities
Results-oriented with high level of self-direction, initiative and focus on customer satisfaction
*LI-NM1
About Owens Corning
Owens Corning is a global building and industrial materials leader. The company's three integrated businesses are dedicated to the manufacture and advancement of a broad range of insulation, roofing and fiberglass composite materials. Leveraging the talents of 19,000 employees in 33 countries, Owens Corning provides innovative products, manufacturing technologies, and sustainable solutions that address energy efficiency, product safety, renewable energy, durable infrastructure, and labor productivity. These solutions provide a material difference to the company's customers and make the world a better place. Based in Toledo, Ohio, USA, the company posted 2019 sales of $7.2 billion. Founded in 1938, it has been a Fortune 500® company for 65 consecutive years. For more information, please visit
www.owenscorning.com .
Owens Corning is an equal opportunity employer.