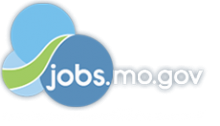 Job Information
Bothwell Regional Health Center

Medical Lab Technician - PRN

in

Sedalia

,

Missouri
The Medical Laboratory Technician will work in all areas of the laboratory. Those being chemistry, microbiology, blood bank, hematology, urinalysis, blood gases, coagulation, and serology. Tests will be performed on blood, body fluids, and tissues as ordered by the patient's physician.
JOB SPECIFIC RESPONSIBILITIES AND ACCOUNTABILITIES
1.
Reviews all policies and procedures initially and at the time of revision, or when new procedures are offered and applicable to their job responsibilities. Will recommend improvements as warranted.
2.
Operates all laboratory equipment as trained. Assures quality assurance and quality control parameters are met prior to releasing diagnostic information.
3.
Participates and performs competency challenges in the same manner as patient testing and maintains knowledge base of clinical laboratory practices. Participates in continuing education.
4.
Performs patient testing in an appropriate manner such that the quality and accuracy of results are acceptable. Identifies and corrects problems with specimen/instruments that could adversely affect patient care.
5.
Participates and successfully passes proficiency testing requirements. Participates in special projects as required by supervisor and/or director.
QUALIFICATIONS
a.) Associates Degree in Science or Laboratory Science / Medical Laboratory Technician Clinical Program.
Licensure/Certification

a.) MLT(ASCP) or equivalent.

Work Experience

a.) Technically competent in trained laboratory sections and is capable of performing patient care for all age groups.
E. WORKING CONDITIONS
ID: 2021-3129
External Company Name: Bothwell Regional Health Center
External Company URL: www.brhc.org