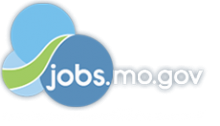 Job Information
Stanley Acess Technologies

Production Supervisor-2nd Shift Assembly

in

Sedalia

,

Missouri
70042BRTitle:Production Supervisor-2nd Shift AssemblyBusiness:US - GTS - Global Operations State/Country/Province:Missouri No. of Positions:1Job Description:Come Build The World With Us
This is the career you've been waiting for your whole life. Joining the Stanley Black & Decker team means working in an innovative, tech-driven and highly collaborative team environment supported by over 58,000 professionals in 60 countries across the globe. Here, you'll get the unique chance to impact some of the world's most iconic brands including STANLEY TOOLS, DEWALT, CRAFTSMAN, MAC TOOLS and Black & Decker. Your ideas and solutions have the potential to reach millions of customers as we work together to write the next chapter in our history. Come build with us and take your career to new heights.
Who We Are
We're the World's largest tool company. We're industry visionaries. We're solving problems and advancing the manufacturing trade through innovative technology and our Industry 4.0 Initiative. We are committed to ensuring our state-of-the-art "smart factory" products and services provide greater quality to our customers & greater environmental and social value to our planet. We are unique in that we have a rich and storied history dating back to 1843, but that hasn't stopped us from evolving into a vibrant, diverse, global growth company.
Who You Are
You're a curious problem solver who has the ability to bring big ideas to life. You're creative and scrappy but can navigate a large organization with ease. You're agile and adaptable but work with precision to ensure we deliver top-notch customer experiences, always. You also have:
High school diploma or GED required.

Must be able to work independently.

Must be able to foster change and be a Stanley Black & Decker change agent.

3+ years of hands-on experience in a manufacturing environment including lean/flow manufacturing with relevant exposure to primary manufacturing..

Experience in project management preferred.

Excellent written and verbal communication skills.

Proficient with MS Word, Power Point and Excel.

Establishes realistic goals and delivers results.

Establishes processes for continuous improvements.

Consistently demonstrates the highest level of personal ethical conduct.
What You'll Do
As a Production Supervisor, you are Responsible for the safe and effective superior quality production of parts or finished goods from the assigned departments. This requires leading departmental members in the principles of customer focused manufacturing.
Our industrial businesses serve customers whose primary market drivers are automotive repair and industrial production. We cover military, mining, transit, agriculture, energy, aviation, and manufacturing, to start. Our industrial tool businesses build the tools that build your world. We are capable of bringing the strength of the world's largest tool company to provide multi-platform solutions to the industrial and automotive repair industry. We believe we can make this happen and we would like you to be a part of our mission. As a global leader, Stanley Black & Decker can bring together the best in science, technology, business and human resources to continue to grow and succeed in our market. Specifically, you'll:
Champion a safe working environment.

Plan/Meet production schedule ensuring superior quality standards.

Drive improvements within areas assigned.

Track progress of department performance on Safety, Quality, Delivery, Cost (SQCD) to drive Continual Improvement. Including Safety, Scrap, FGAR and Productivity.

Implement 5S model of organization to all departments of responsibility (visual workplace, organized, and good communications).

Review SQDC improvements and discuss problems and solutions every day with Production Managers and associates.

Analyze SQDC data and determine root causes of deficiencies and develop core actions. Track and improve setup time and down time utilizing programs provided and improve them.

Act on any safety walk items correcting any issues found.

Assure ISO compliance.

Provide effective communication with the efficient use of tools provided (e-mail, phone mail, Lync, etc.).

Manage any regularly provided data for improvement including labor reporting and time and attendance.

Lead or perform required Total Productive Maintenance (TPM) tasks.

Assure effective new product implementations.

Originate and respond to any corrective actions that apply to their areas of responsibility.

Attend any regular scheduled meetings to include; training, monthly reporting, ISO, Safety, CFM.

Develop and maintain a high-performance workplace.

Lead shift startup meetings and discuss any needed information to the attendees and do daily stretching exercises.

Train and develop associates to be safe and productive in all related aspects of their job.

Schedule and track vacations to optimize efficiency.

Function as a change agent.

Maintain a positive, progressive, union-free environment.

Effectively perform other duties as assigned.
Benefits & Perks
You'll get a competitive salary and a comprehensive benefits plan that includes medical, dental, life, vision, wellness program, disability, 401k, Employee Stock Purchase Plan, Paid Time Off, including paid vacation, holidays & personal days, and tuition reimbursement. And, of course, discounts on Stanley Black & Decker tools and products and well as discount programs for many other vendors and partners.
What You'll Also Get
Career Opportunity: Career paths aren't linear here. Being part of our global company with 60+ brands gives you the chance to grow and develop your skills along multiple career paths.

Learning & Development: Our lifelong learning philosophy means you'll have access to a wealth of state-of-the-art learning resources, including our Lean Academy and online university (where you can get certificates and specializations from renowned colleges and universities).

Diverse & Inclusive Culture: We pride ourselves on being an awesome place to work. We respect and embrace differences because that's how the best work gets done. You'll find we like to have fun here, too.

Purpose-Driven Company: You'll help us continue to make positive changes in the local communities where we work and live as well as in the broader world through volunteerism, giving back and sustainable business practices.
Stanley Black & Decker is one of the world's largest, fastest growing and most dynamic companies. SBD, a Fortune 200 company is a world-leading provider of tools and storage, commercial electronic security and engineered fastening systems, with unique growth platforms and a track record of sustained profitable growth.
#Elu#LI-SZ1
EEO:
All qualified applicants to Stanley Black & Decker are considered for employment without regard to race, color, religion, age, sex, sexual orientation, gender identity, national origin, disability, veteran's status or any other protected characteristic.
Requisition Number:70042BRFunction:Manufacturing City:SedaliaEEO Statement:All qualified applicants to Stanley Black & Decker are considered for employment without regard to race, color, religion, age, sex, sexual orientation, gender identity, national origin, disability, veteran's status or any other protected characteristic.Featured Category on SBD Careers:Manufacturing, Supply Management & Operations