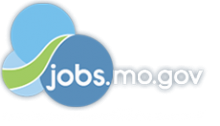 Job Information
Stanley Acess Technologies

Project Engineer

in

Sedalia

,

Missouri
74463BRTitle:Project EngineerBusiness:US - GTS - Hand Tools Storage Group (HTAS) State/Country/Province:Missouri No. of Positions:1Job Description:Project Engineer - Hand Tools, Accessories and Storage
Towson MD
This will be a Hybrid work environment (Virtual and On-site)
Come Make the World With Us
It takes great people to achieve greatness. People with a sense of purpose and integrity. People with a relentless pursuit of excellence. People who care about making things better For Those Who Make The World™. Sound like you? Join our top-notch team of 54,000+ professionals in 60 countries who are making their mark on some of the world's most beloved brands, including DEWALT, CRAFTSMAN, STANLEY, BLACK+DECKER, IRWIN, LENOX and more.
What You'll Do:
As a Product Engineer, you'll be part of our AS Innovation Hand Tools, Accessories and Storage team located in Towson, MD. You'll get to:
• Support the Key Business Departments with AS with mechanical engineering and modeling:
1. Hardlines (Wrenches, Ratchets, Sockets, etc.) 2.Screwdrivers & Pliers 3.Automotive Specialty Tools 4.Industrial and Retail Metal Storage
• Conduct new product ideation, design and prototype manufacturing.
• Translates need and requirements into engineering calculations and design.
• Effectively communicate findings to a team with a diverse background – engineering, product marketing, leadership, etc.
• Utilizes appropriate methods to help product design optimization and innovation
• Delivers multiple projects of an increasing degree of technical complexity
• Guide remote sites on new processes and practices.
• Identify new opportunities for increasing the company's revenue and operating margin.
• Work closely with a multi-disciplined team to drive new products and businesses.
• Assist our outside partners in developing their technology.
• Responsible for investigating new technologies and resources to enhance capabilities for HTAS.
• Work directly with engineering, product management, Industrial Design and Consumer insights to not only optimize the product for function but for user value.
• This is a hands-on Role. A portion of the time will be spent in the lab making the design come to life. Candidates must be capable of running basic shop equipment and machinist skills are ideal.
Who You Are:
You always strive to do a good job…but wouldn't it be great if you could do your job and do a world of good? You care about quality – at every level. You love to learn and grow and be acknowledged for your valuable contributions. You're not intimidated by innovation. In fact, you embrace it. You also have:
• Bachelor's degree or higher in Mechanical or Materials Engineering.
• Minimum 4+ years of working experience at Mechanical Engineering or Project Engineer position or similar.
• Experience managing projects (1-2 years) in a fast-paced matrixed environment is required
• Experience in Mechanical design of mechanisms, parts and assemblies.
• Basic knowledge in material damage, solid mechanics, and fracture mechanics
• Fluent in 3D CAD. CREO, CATIA , SolidWorks preferred.
• Familiar with PLM systems such as Windchill or Product Center.
• Leader, must be capable of guiding others but also contributing on his/her own at a high level
• Must demonstrate a strong affinity for a fast-paced, collaborative, and global team-oriented environment
• Some travel (less than 10%) may be required, including international travel
• Hybrid work environment (Virtual and On-site)
What You'll Receive:
You'll receive a competitive salary and a great benefits plan:
• Medical, dental, life, vision, wellness program, disability, 401(k), Employee Stock Purchase Plan, paid time off and tuition reimbursement.
• Discounts on Stanley Black & Decker tools and other partner programs.
How You'll Feel:
We want our company to be a place you'll want to be – and stay. Being part of our team means you'll get to:
• Grow: Be part of our global company with 20+ brands to grow and develop your skills along multiple career paths.
• Learn: Have access to a wealth of learning resources, including our Lean Academy, Coursera® and online university.
• Belong: Experience an awesome place to work, where we have mutual respect and a great appreciation for diversity, equity and inclusion.
• Give Back: Help us continue to make positive changes locally and globally through volunteerism, giving back and sustainable business practices.
What's more, you'll get that pride that comes from empowering makers, doers, protectors and everyday heroes all over the world. We're more than the #1 tools and storage company and #2 security solutions provider, with a leading presence in engineered fastening. We're visionaries. Industry 4.0 innovators. As successful as we've been in the past, we have so much further to go. That's where you come in. Join us!
#LI-MB1
All qualified applicants to Stanley Black & Decker are considered for employment without regard to race, color, religion, age, sex, sexual orientation, gender identity, national origin, disability, veteran's status or any other protected characteristic.
Requisition Number:74463BRFunction:Engineering Services City:SedaliaEEO Statement:All qualified applicants to Stanley Black & Decker are considered for employment without regard to race, color, religion, age, sex, sexual orientation, gender identity, national origin, disability, veteran's status or any other protected characteristic.Featured Category on SBD Careers:EngineeringShow Virtual Roles:Virtual