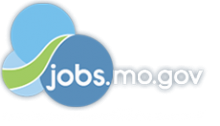 Job Information
Parker Hannifin Corporation

Plant Manager

in

Slater

,

Missouri
Plant Manager
MO-Slater, United States
Group: Filtration Group N. America
Job Family: Manufacturing and Production
Job ID: 15013-1A
Posted: 2019-07-09
< Return to Search Results
Apply Now
Major Duties
As Plant Manager for the Gas Turbine Filtration manufacturing facility in Slater (MO), you will be responsible for providing leadership to the Operations team ensuring safety, quality, delivery, productivity and employee goals are met or exceeded.
Responsibilities
Provide leadership to the manufacturing operation to achieve goals measured daily, weekly, monthly, quarterly and annually with respect to safety, quality, compliance, production, delivery, cost and employee engagement

Profitably grow the plant while working with internal and external customers to promote and leverage company technologies, products and processes.
Accountable for driving Lean initiatives throughout the plant to ensure they are fully embraced and implemented.
Responsible for all aspects of the day-to-day operations at this site to include the implementation of the manufacturing plans as established by the business, utilizing processes that will assure highest possible quality products at the lowest possible cost, delivered in accordance to schedule commitments
Ensure communication of key business / customer issues to employees across the site
Provides leadership by fostering an HPT culture and promoting team concepts, coaching, counselling, retaining, mentoring, training, talent management and individual development. Drives a culture of accountability and results through strategy deployment and effective performance management.
Ensures the plant has proper inventory, production control scheduling, shipping/receiving logistics and quality procedures in place.
Develop, coordinate, lead and execute daily production plans to meet on-time delivery to customer request date
Ensure assigned employees are aware/comply with all Parker, government, customer and applicable policies, procedures, rules and regulations
Create & implement an effective preventative maintenance program; plan projects for facility improvements from concept to completion
KEY ACCOUNTABILITIES 1. Ensure zero accidents through coaching, tool box talks, 5S and safety teams, ensure a Safety Culture exists 2. Forecast budget for facilities and monitor throughout the year 3. Develop and support the career growth of all employees 4. Drive productivity as measured by labor efficiency improvements & implementation of cost out projects (Pieces Per Labor Hour; PPLH) 5. Ensure Customer LISC of 98%+ for manufactured items 6. Ensure lowest cost products through lean manufacturing and focus on improved quality and production yields.
DECISION MAKING AUTHORITY 1. Manage the facility within operating budget
Qualifications
Bachelor's Degree in Engineering from an accredited university or college or a High School Diploma/GED plus 4 years of relevant experience

Five years of manufacturing experience of which three years was in a team leadership role
LEAN manufacturing training or experience
KEY COMPETENCIES 1. Outstanding communication skills 2. Outstanding interpersonal and leadership skills 3. Ability to build and lead a team through change 4. Strong analytical, problem solving, and project management skills 5. Strong organizational skills 6. Ability to work without direct supervision
Equal Employment Opportunity
Parker is an Equal Opportunity and Affirmative Action Employer. Parker is committed to ensuring equal employment opportunities for all job applicants and employees. Employment decisions are based upon job related reasons regardless of race, ethnicity, color, religion, sex, sexual orientation, age, national origin, disability, gender identity, genetic information, veteran status, or any other status protected by law. U.S. Citizenship/Permanent Resident is required for most positions.
("Minority/Female/Disability/Veteran/VEVRAA Federal Contractor")
If you would like more information about Equal Employment Opportunity as an applicant under the law, please go to http://www.eeoc.gov/employers/upload/eeocselfprintposter.pdf and http://www1.eeoc.gov/employers/upload/eeocgina_supplement.pdf