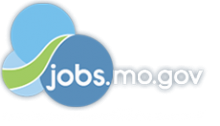 Job Information
Parker Hannifin Corporation

Quality Assurance Specialist - Night Shift

in

Slater

,

Missouri
Quality Assurance Specialist - Night Shift
MO-Slater, United States
Group: Filtration Group N. America
Job Family: Manufacturing
Job ID: 14837-1A
Posted: 2019-06-26
< Return to Search Results
Apply Now
Parker Hannifin
Founded in 1917, Parker Hannifin Corporation is a $14.3 billion, global company.
With annual sales of $14.3 billion in fiscal year 2018, Parker Hannifin is the world's leading diversified manufacturer of motion and control technologies and systems, providing precision-engineered solutions for a wide variety of mobile, industrial and aerospace markets. The company has operations in 50 countries around the world. Parker has increased its annual dividends paid to shareholders for 62 consecutive fiscal years, among the top five longest-running dividend-increase records in the S&P 500 index.
Parker's engineering expertise and broad range of core technologies uniquely positions the company to solve some of the world's greatest engineering challenges. By partnering with customers, Parker improves their productivity and profitability and seeks new ways to solve humanity's biggest challenges.
Responsibilities
Our Quality Assurance personnel perform quality testing/inspection on our filtration products.
• Accurately test all incoming goods per specification. • Data Entry of all tested products. • Generate NPT's & VNCS tickets. • Generate Certificate of Conformance/Certificate of Analysis prior to products shipping to the customer. • Perform inventory transactions in Oracle/Tel-net. • Responsible for small and large parts packing, loading and unloading trucks, order picking, parts counting, wrapping products, export packing, crating, labeling, shipping and receiving, stock-keeping, cycle-counting, housekeeping • Read and interpret pick tickets, packing instructions, safety alerts, drawings, or other communications as needed • Operate various equipment as needed • Utilize various PC applications • Performing calibration on instruments. • Performing cycle counts of Reject locations. • Assist with the closure of ATS finding & customer complaints.
Qualifications
Must be willing to learn all QA and Warehouse Functions & interact well with others.
PREFERRED SKILLS • Excellent record keeping & measurement skills. • Excellent understanding of customer CTQ's & internal ISO Procedures/Work Instructions (can be trained). • Computer Skills- Microsoft Office-Excel & Word, Microsoft Outlook, & Internet
Equal Employment Opportunity
Parker is an Equal Opportunity and Affirmative Action Employer. Parker is committed to ensuring equal employment opportunities for all job applicants and employees. Employment decisions are based upon job related reasons regardless of race, ethnicity, color, religion, sex, sexual orientation, age, national origin, disability, gender identity, genetic information, veteran status, or any other status protected by law. U.S. Citizenship/Permanent Resident is required for most positions.
("Minority/Female/Disability/Veteran/VEVRAA Federal Contractor")
If you would like more information about Equal Employment Opportunity as an applicant under the law, please go to http://www.eeoc.gov/employers/upload/eeocselfprintposter.pdf and http://www1.eeoc.gov/employers/upload/eeocgina_supplement.pdf