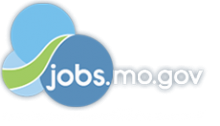 Job Information
3M

Corporate Engineering - Resident Project Engineer - Industrial Engineering (IATD)* ∞ (Springfield, MO)

in

Springfield

,

Missouri
At 3M, we apply science in collaborative ways to improve lives. With $32 billion in sales, our 91,000 employees connect with customers all around the world.3M has a long-standing reputation as a company committed to innovation. We provide the freedom to explore and encourage curiosity and creativity. We gain new insight from diverse thinking, and take risks on new ideas.Here, you can apply your talent in bold ways that matter.
Job Description:
3M is seeking a Project Engineer for the Corporate Engineering Group located in Springfield, MO. At 3M, you can apply your talent in bold ways that matter. Here, you go.
Job Summary:
The person hired for the position of Project Engineer - Industrial Engineering will primarily be responsible for managing capital investment projects in support of Industrial Tapes and Adhesives (IATD) Springfield, MO manufacturing facility.
A project engineer uses engineering knowledge and skills as a leader of cross functional teams to define the scope, cost and schedule for capital investment projects which support 3M's global manufacturing and research efforts. A project engineer also participates in cost reduction, quality improvements, new process and technology development programs, Lean Six Sigma and safety related activities.
We are proud to offer a culture with high levels of team work, collaboration, and cooperation. The successful candidate will have the opportunity to be involved with numerous 3M manufacturing processes, equipment and techniques at the Springfield, MO location.
This position provides an opportunity to transition from other private, public, government or military environments to a 3M career.
Primary Responsibilities include but are not limited to the following:
Manage project timelines and budgets for assigned projects

Successfully interact with multiple discipline teams including 3M plant personnel, consultants and suppliers

Specify equipment performance and design criteria

Estimate capital equipment and installation costs

Define and execute competitive bidding strategy

Oversee plant equipment layout and design

Coordinate construction activity

Lead equipment commissioning

Protect 3M intellectual property

Communicate effectively to project team, facility staff and project owners

Gain understanding of applicable codes and guidelines to insure designs meet standards
Basic Qualifications:
Possess a Bachelor's degree or higher in an engineering discipline (completed and verified prior to start) from an accredited institution

Minimum of three (3) years of project management experience in a private, public, government or military environment
Preferred Qualifications:
Prior experience at a manufacturing facility

Bachelor's degree in Chemical or Mechanical Engineering from an accredited program

Strong oral and written communications skills

Team player with the ability to contribute in a matrix environment
Location: Springfield, MO
Travel: May include up to 10% domestic/international
Relocation: Relocation is authorized
Must be legally authorized to work in country of employment without sponsorship for employment visa status (e.g., H1B status).
Responsibilities of this position may include direct and/or indirect physical or logical access to information, systems, technologies subjected to the regulations/compliance with U.S. Export Control Laws.
U.S. Export Control laws and U.S. Government Department of Defense contracts and sub-contracts impose certain restrictions on companies and their ability to share export-controlled and other technology and services with certain "non-U.S. persons" (persons who are not U.S. citizens or nationals, lawful permanent residents of the U.S., refugees, "Temporary Residents" (granted Amnesty or Special Agricultural Worker provisions), or persons granted asylum (but excluding persons in nonimmigrant status such as H-1B, L-1, F-1, etc.) or non-U.S. citizens.
To comply with these laws, and in conjunction with the review of candidates for those positions within 3M that may present access to export controlled technical data, 3M must assess employees' U.S. person status, as well as citizenship(s).
The questions asked in this application are intended to assess this and will be used for evaluation purposes only. Failure to provide the necessary information in this regard will result in our inability to consider you further for this particular position. The decision whether or not to file or pursue an export license application is at 3M Company's sole election.
Learn more about 3M's creative solutions to the world's problems at www.3M.com or on Twitter @3M.
3M is an equal opportunity employer. 3M will not discriminate against any applicant for employment on the basis of race, color, religion, sex, sexual orientation, gender identity, national origin, age, disability, or veteran status.
Please note: your application may not be considered if you do not provide your education and work history, either by: 1) uploading a resume, or 2) entering the information into the application fields directly.
3M Global Terms of Use and Privacy Statement
Carefully read these Terms of Use before using this website. Your access to and use of this website and application for a job at 3M are conditioned on your acceptance and compliance with these terms.
Please access the linked document by clicking here, select the country where you are applying for employment, and review. Before submitting your application you will be asked to confirm your agreement with the terms.
3M is science applied to life.
At 3M, we are in your cell phone. We are in your car. We are at your doctor's office. You are never more than 10 feet from a 3M product.
3M helps make it possible for many other companies to do what they do.
At 3M, we produce a mind-bending 55,000 products. Our technology expertise started over 100 years ago with ceramics, turning minerals into sandpaper. This expertise has grown to span 46 technology platforms, with thousands of products and applications.
Our scientists are experts at combining our core technologies to invent a surprising range of products. Our people and our products reshape the way we live our lives every day.
From celebrating new ideas to uncovering fresh uses for tried and true products, 3M solves problems for people, for communities and customers around the world.