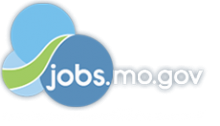 Job Information
ABEC Inc.

Mechanical Assembler

in

Springfield

,

Missouri
Position Title: Mechanical Assembler
Reports To: Manufacturing Team Leader
Location: Springfield, MO
Job Type: Full-Time
Company Background:
ABEC is a leading supplier to the biopharmaceutical manufacturing industry. ABEC's unique value is based on combining long experience with the ability to engineer, design, manufacture, commission, qualify, and service the entire bioprocess to reduce overall cost, shorten time to market, and maximize productivity. ABEC's products include process and equipment engineering/consulting services, comprehensive site services, bioreactors and fermenters, filtration and chromatography systems, prep and hold systems, and cleaning/sterilization systems.
Position Summary:
As an ABEC Mechanical assembler you will assemble and / or fabricate mechanical parts, pieces or products using a variety or tools and equipment according to required specifications.
Fabricate equipment accurately and with proper procedures in a timely manner.

Strong attention to detail and accuracy in fabrication process

Knowledge of all types of hand tools, fabricating equipment, measuring devices

Work on stainless steel fabrication, including to but not limited to:

Cutting tube

Operate hand grinders

Polishing

Bending

Assembly

NDT/Liquid Penetrate all inside welds on an electro polished vessels

Install and maintain utility/service lines

Operate overhead crane and/or forklift

Physically capable of wearing protective eye, ear, and head gear.

Must be able to stand 8+ hours per day.

Inspect and maintain proper and safe operation of all shop equipment

Conduct operations in a safe manner

Recommend improvements

Execute other tasks as assigned

Ability to travel when required

Required to be able to perform simple math equations

Must be able to read a tape measure

Excellent problem solving skills

Exceptional verbal communication skills

Must be proficient with the use of hand tools and basic fabrication tools.

Self-motivated

Must be proficient in reading blue prints

Necessary to be able to maintain a clean and safe working environment

Education: High School Diploma, General Education Degree (GED), or Ireland Leaving Certificate

Work Experience: Two (2) years previous Fabrication experience preferred

Able to lift a minimum of 50 lbs. / 23 kilograms

Typical work is in a manufacturing environment or customer's site

Required to stand for long periods of time and may involve heavy manual labor.

You will need to be able to stand, sit, walk, bend, stoop, reach, lift, push, pull, and carry items.

Exposure to loud noises

Ability to wear personal protective equipment
Job ID: 2019-1384
External Company Name: ABEC, Inc.
External Company URL: http://abec.com/index.html
Street: 4420E. Mustard Way