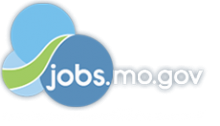 Job Information
Burrell Behavioral Health

Quality Assurance Specialist

in

Springfield

,

Missouri
Looking to feed your desire to give to your community and support those who need a helping hand? Look no further! Not only is Burrell growing the amount of its resources, services, and facilities to assist as many communities as possible, it also provides plenty of opportunity for growth in your current field and the freedom to explore others. Our culture and our environment are unlike any other. We offer highly-competitive pay and a full range of top-notch full-time employee benefits such as:
Medical

Dental

Vision

Life Insurance

Paid Time Off

Short Term Disability

Long Term Disability

Retirement Plan

Tuition Reimbursement

Student Loan Reimbursement

Employee Assistance Program
Job Description:
Quality Assurance Specialists are responsible for reviewing clinical documentation to ensure that quality standards are being educated, enforced, and attained throughout the organization. Quality Assurance Specialists evaluate clinical documentation in reference to quality standards, provide feedback through written and oral reporting, and facilitate training for staff to improve documentation.
Essential Duties and Responsibilities:
Presentation of results through verbal, written, and visual formats to technical and non-technical audiences.

Regularly report to identified stakeholder groups performance indicators and trend analyses through periodic quality assurance reports.

Participate in quality teams to review program-specific or organizational quality assurance data and indicators to identify areas of need for improvements.

Report progress of all quality assurance activities to the Quality Improvement Committee as well as the Executive Leadership Team or other stakeholders as requested.

Conduct departmental quality chart audits, assist with departmental orientation to quality documentation standards, and proactively address quality assurance related issues.

Provide or arrange for ongoing standardized staff training on quality standards and expectations in the areas of assessment, treatment planning, service provision, client engagement and retention, documentation, ethics, etc.

Monitor clinical documentation, such a treatment plans and progress notes, to ensure adherence to quality standards, including but not limited to the appropriate use of SMART goals, the accurate application of the PIRP format, and evidence for clinical necessity of interventions described in the documentation.

Collaborate with the Special Projects Department or clinical departments such as Outpatient or Community-Based Services as necessary to participate in or support a variety of quality and process improvement projects.

Assist in development and implementation of new programs and to meet the agency's quality assurance needs. Remain current with trends, innovations, and best practices within the quality assurance field.
Qualifications, Knowledge, Skills & Abilities:
High school diploma or equivalent

Minimum of 2 years' experience or equivalent education in HIM, quality improvement, quality assurance/auditing or related healthcare roles that create or review clinical documentation (e.g., clinician or provider).

Working knowledge of quality improvement, quality assurance, Health Information Management, or healthcare documentation.

A solid grounding in healthcare or a related social science.

Experience with clinical documentation is a plus.
HP123
We are an Equal Opportunity and Affirmative Action Employer, and encourage applications from all qualified individuals without regard to race, color, religion, sex, gender identity, gender expression, sexual orientation, national origin, age, marital status, disability or veteran status, or to other non-work related factors.
Burrell is a Smoke and Tobacco Free Workplace.
Burrell Behavioral Health is the recognized leader in Community Mental Health. Founded in 1977, our network of providers, therapists, case managers, and direct support staff serve more than 45,000 clients across 25 counties in Missouri and Arkansas. We provide comprehensive care for behavioral health clients of all ages, helping them to improve their lives through our wide-ranging continuum of care.
"We believe that the conversation about behavioral health is paramount. There are few conversations facing our communities more critical than behavioral health. As the conversation evolves, Burrell is committed to being a leader in this post-stigma world."
-C.J. Davis, President & CEO, Burrell Behavioral Health