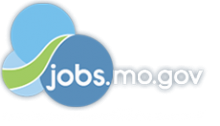 Job Information
John Deere

Reman Electronics Skilled: Technician

in

Springfield

,

Missouri
POSITION SUMMARY:
Technician performs tests, research circuit function and failure, collect data, and prepare functional diagrams, schematics and all reports necessary to meet the test, repair and remanufacturing process requirements for John Deere Reman Electronics and the OEM.
ESSENTIAL DUTIES AND RESPONSIBILITIES:
Work is not closely supervised.
Maintains a safe work environment.
Details are dependent on duties assigned but in general consist of the following:
Performs electrical testing using established test processes to validate all remanufactured electronics device functions per OEM specifications.

Troubleshoots electronic assemblies down to the component level to identify root cause

Repair electronic assemblies, debug circuitry, perform testing and communicate with production personnel, supervisors, managers and engineers.

Maintains a clean and orderly work area for safe operation.

Regular attendance is an essential function to perform this job.
TYPES OF MACHINES, TOOLS AND EQUIPMENT USED:
Varies by specific duties. Includes but is not limited to: oscilloscopes, digital multimeters, spectrum analyzer, hand or power tools, solder irons, heat guns, test stands, gages, riveters, arbor presses, ovens/freezers, manual pallet jacks, fixtures, templates, clamps, and various other hand tools and equipment.
WORK ENVIRONMENT:
Work is performed mostly in a controlled atmosphere. Some exposure to conditions—such as: dust, fumes, noise, and varying temperatures—for short periods of time is possible. Employees will be required to demonstrate continued knowledge of Haz/Com regulations and requirements. They are required to follow safety policies and wear all personal protective equipment in designated areas.
PHYSICAL DEMANDS:
Sitting 80%, standing/walking 20%. The physical demands described here are representative of those that must be met by an employee to successfully perform the essential function of this job. While performing the duties of this position, the employee is regularly required to walk, stand, and use hands and fingers or feel.
SKILL/ KNOWLEDGE/ ABILITY/ EDUCATION/ EXPERIENCE:
High School Diploma or GED is recommended.

Basic understanding of electrical/electronic principals is required.

Experience using electronic test equipment is preferred

Ability to read and understand technical drawings, schematics, datasheets and written work Instructions is required.

Basic Microsoft Office Skills are preferred

Must be well organized, capable of multi-tasking
John Deere is an equal opportunity employer. All qualified applicants will receive consideration for employment without regard to, among other things, race, religion, color, national origin, sex, sexual orientation, gender identity, age, status as a protected veteran, or status as a qualified individual with disability.