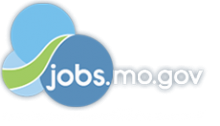 Job Information
UnitedHealth Group

Sr. Clinical Transformation Consultant, MO

in

Springfield

,

Missouri
UnitedHealthcare is a company that's on the rise. We're expanding in multiple directions, across borders and, most of all, in the way we think. Here, innovation isn't about another gadget, it's about transforming the health care industry. Ready to make a difference? Make yourself at home with us and start doing your life's best work.(sm)
The Senior Clinical Transformation Consultant (Senior CTC) is responsible for the ongoing clinical management of physician practices participating in UnitedHealthcare's (UHC) Accountable Care Organizations (ACO), Value Based Programs, Patient Centered Medical Homes (PCMH), or Population Health Management programs such as Patient Centered Care Model. The Senior CTC will lead multi-disciplined practice transformation and practice performance improvement initiatives. The selected candidate will guide practices in achieving targeted goals that include improved quality, efficiency and utilization. The Senior CTC is accountable for driving practice progress toward desired transformational change and performance improvement, while meeting savings goals set for the practice.
The Senior CTC reports directly to the Regional Director. The Senior CTC will act as a mentor to other Transformation Consultants on the team. As the single clinical point of contact for a practice, the Senior CTC will be responsible for communicating progress towards achievement of targeted goals to Senior Leadership both within UnitedHealthcare and at the practice.
If you are within a commutable distance of St. Louis and Springfield, MO area, you'll enjoy the flexibility to work from home/ telecommute* as you take on some tough challenges.
Primary Responsibilities:
Accountable for successful deployment of UHC'sClinical Support program at the practice level, including but not limited to,introducing and educating practices on the value/use of reporting tools,patient registries and delivery of reports via UHC's Physician Portal

Build and effectively maintain relationship withthe practice leadership and key clinical influencers actively involved inpractice transformation

Regularly facilitate efficient, effectivepractice improvement meetings with the practice to monitor, present, anddiscuss progress on the transformation action plan and achievement inmilestones

Develop strategies; based on performanceanalysis, for improvement that includes specific outcomes and metrics tomonitor progress to a goal and make recommendations for improvement

Design practice transformation action plans andimplement appropriate performance improvement initiatives designed to assistthe practice in achieving contractually required transformation milestones

Monitor and review the progress of the practicein milestone achievement and insure the practice is accountable for successfulcompletion

Use data to analyze key cost, utilization andquality data and interpret results to assess the performance of the practice

Use data to analyze trends and work withstakeholders to agree on and implement proactive strategies to address issues,and measure impact using a PDSA rapid cycle improvement approach; includingexternal practice data

Assist practices in creating work flows tooptimize care delivery, introduce best practices improvements, and evaluateoutcomes using rapid cycle improvements PDSA methods to reach mutual goals

Educate & Deploy technology tools to supportPractice TransformationIntegrate technology tools into practice workflows

Build and effectively maintain relationshipswith team members in the UHC Clinical organization as well Medical Directors,local Network leads, Health Care Economic Analysts and Clinical Analysts insupport of the program

Consult and partners with internal UHC matrixpartners and the practice to identify organizational and structural challengeshindering achievement of desired program outcomes

Collaborate with UnitedHealthcare teamsincluding the practice Care Coordinators, quality management teams, hospitalclinical teams, behavioral health teams to support integrated PCP driven carefor our members with practices and hospitalsConsult and guide the practice on developing innovative solutions, includingbringing best practice experience and connecting practices with other highperforming practices to spur innovation

Work with the practice and Optum to align andintegrate Optum care/disease management programs and population health servicesto augment the practice's capabilities, support their care management effortsand add value to the patient care experience

Assist and support department leaders insummarizing and disseminating experience - related learning's by way of teamupdates, written reports / articles, and / or presentations as called for bydirectors
You'll be rewarded and recognized for your performance in an environment that will challenge you and give you clear direction on what it takes to succeed in your role as well as provide development for other roles you may be interested in.
Required Qualifications
Bachelor's degree or 9+ years of experience withimproving clinical quality, health care analytics, or driving clinicaltransformation initiatives with population health programs, Patient CenterMedicalHomes or in Accountable Care Organizations

5+ years of combined experience with improvingclinical quality, health care analytics, or driving clinical transformationinitiatives with population health programs, Patient Center MedicalHomes or inAccountable Care Organizations

2+ years of experience interpreting andutilizing clinical data analytics, outcomes measurement in healthcare and useof that data to drive change

Experience working with and collaboratingsuccessfully with senior level leadership

Demonstrated experience leading groups andstrong presentation skills

Strong Microsoft Office Skills with Word, Excel(Intermediate +), Outlook and PowerPoint

Strong Relationship building skills withinternal and practice teams to drive goal alignment

Must have access to high speed internet for homeoffice set up

Willingness to travel between 25% for face toface meetings

Access to reliable transportation that willenable you to travel to client and/or patient sites within a designated area(markets may require valid driver's license)

If you need to enter a work site for any reason,you will be required to screen for symptoms using the ProtectWell mobile app,Interactive Voice Response (i.e., entering your symptoms via phone system) orsimilar UnitedHealth Group-approved symptom screener. When in a UnitedHealthGroup building, employees are required to wear a mask in common areas. Inaddition, employees must comply with any state and local masking orders
Preferred Qualifications:
Master's Degree

Active, unrestricted RNor LPN licensure in the State of Residence

Knowledge and/orexperience with HEDIS measures

Knowledge and/orexperience with risk adjustments

Knowledge and/orexperience with STARS

Medicare Advantageexperience

Medicaid experience

Commercial experience

Previous populationhealth management experience within an ambulatory setting

Demonstrated experienceimplementing Clinical Practice Transformation initiatives designed to helpprovider or hospital groups achieve large-scale health transformation goals

Experience preparing andpresenting information to clinical and executive level leadership

Physician practiceexperience

Sales experience(Business to Business or Business to Consumer)
Careers withUnitedHealthcare. Let's talk about opportunity. Start with a Fortune 7 organization that's serving more than 85 million people already and building the industry's singular reputation for bold ideas and impeccable execution. Now, add your energy, your passion for excellence, your near-obsession with driving change for the better. Get the picture? UnitedHealthcare is serving employers and individuals, states and communities, military families and veterans where ever they're found across the globe. We bring them the resources of an industry leader and a commitment to improve their lives that's second to none. This is no small opportunity. It's where you can do your life's best work.(sm)
*All Telecommuters will be required to adhere to UnitedHealth Group's Telecommuter Policy.
Diversity creates a healthier atmosphere:UnitedHealth Group is an Equal Employment Opportunity/Affirmative Actionemployer and all qualified applicants will receive consideration for employmentwithout regard to race, color, religion, sex, age, national origin, protectedveteran status, disability status, sexual orientation, gender identity orexpression, marital status, genetic information, or any other characteristicprotected by law.
UnitedHealth Group is a drug-free workplace.Candidates are required to pass a drug test before beginning employment.
Job Keywords: RN, Registered Nurse, ACO, PCMH, Provider Relations, Clinical Practice Transformation, Implementation, Quality Improvement, Process Improvement, Performance Improvement, Health Care Analytics, Managed Care, Medicare Advantage, Population Health Management, Program Manager, HEDIS, Ambulatory, Healthcare, UHG, UHC, UnitedHealthcare, St. Louis, MO, Springfield, MO