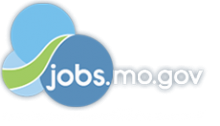 Job Information
Benson Industries, Inc.

Machine Maintenance Specialist

in

St. Charles

,

Missouri
Job Description
Responsible for the safe and efficient maintenance and repairs and machinery. Proactive individual with exceptional troubleshooting, pneumatic, mechanical, hydraulic, and electrical problem solving skills. Required to repair and maintain, in accordance with diagrams, sketches, operation manuals, and manufacturer's specifications, machinery and mechanical equipment such as motors, pneumatic tools, hydraulic pump systems, conveyor systems, and production machines and equipment.
Required Skills
Effective written and oral communication skills.
Ability to read and interpret documents such as safety rules, operation and maintenance instructions, and procedure manuals.
Write routine reports and correspondence.
Add, subtract, multiply, and divide in all units of measure. Required Experience
High school diploma or GED + a minimum of 2 years' related experience or equivalent post-high school education.
MiTek is an e-verify and Drug and Tobacco-Free Workplace. We are an equal opportunity employer and all qualified applicants will receive consideration for employment without regard to race, color, religion, sex, sexual orientation, gender identity, national origin, disability status, protected veteran status, or any other characteristic protected by law.
Tracking Code: 1024-253
Job Location: St. Charles, Missouri, United States
Position Type: Full-Time/Regular