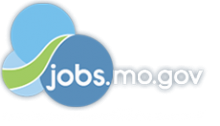 Job Information
Benson Industries, Inc.

Robotic Welding Tech/Welder

in

St. Charles

,

Missouri
Job Description
The Welder/Robotic Welding Tech uses ARC or MIG welding equipment on hand-welding operations and robotic welding cells for a production environment in accordance with lean and 5S methodologies. Regulates gas for proper atmospheric control, current, and voltage for proper penetration and fusion of metals. Selects electrode type and size, tips and welding rod as required for work involved. Welds together metal components of products with electric arc-welding equipment.

Job Responsibilities & Requirements
ESSENTIAL FUNCTIONS:
Possess all tools to complete the essential duties and responsibilities.
Read engineered drawings with some assistance.
Operate, program, and monitor a robotic welding cell (Fanuc control preferred)
Demonstrate ability to turn on welding machine, connect cables properly, and adjust machine settings for proper weld penetration and appearance.
Turn regulator valves to activate flow of gases, torch lights, and adjusts gas mixture and pressure to obtain desired flame for cutting.
Manually guides electrode or gun along weld line, maintaining length of arc and speed of movement to join edges of work piece with supervision.
Weld flat, cylindrical, or irregular parts by positioning with bolts, clamps or by tack welding to secure in position prior to welding.
Examines weld for bead size and other specifications.
Maintain clean and organized work area.
Perform other duties as assigned.
Attendance at work during the regularly scheduled shift is an essential duty. This includes but is not limited to the ability to be present at work, arrive on time and be at the work station ready for work at the start of the shift.
Required Skills
SKILLS & ABILITIES
*Education: *High School Graduate or General Education Degree (GED): Required
Experience: Or one to three years related experience and/or training or equivalent combination of education and experience.
*Computer Skills: *Windows operating systems. MiTek Time & Attendance System / labor Tracking System.
*Other Requirements: *Language Skills: Ability to read and comprehend simple instructions, short correspondence, and memos. Ability to write simple correspondence, effectively present information in one-on-one and small group situations to customers, clients, and other employees of the organization. Mathematical Skills: Abiity to calculate figures and amounts such as discounts, interest, commissions, proportions, percentages, area circumference, and volume. Ability to apply concepts of basic algebra and geometry. Reasoning Ability: Ability to solve practical problems and deal with a variety of concrete variables i situations wher eonly limited standardization exists. Ability to interpret a variety of instructions furnished in written, oral, diagram, or schedule form.
Tracking Code: 1370-253
Job Location: St. Charles, Missouri, United States
Position Type: Full-Time/Regular