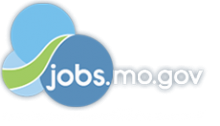 Job Information
Strive Health

Senior Clinical Manager - St. Louis (RN or NP required)

in

St. Charles

,

Missouri
Strive Health
Strive Health is built for purpose- to transform a broken kidney care system. We are fundamentally changing the lives of kidney disease patients through early identification and engagement, comprehensive coordinated care, and home-first dialysis. Strive's model is driven by a high-touch care team that integrates with local providers and spans the entire care journey from CKD through ESRD, leveraging comparative and predictive data and analytics to identify patients at risk. Strive Health's interventions significantly reduce the rate of emergent dialysis crash, cut inpatient utilization, and significantly improve patient outcomes and experience. Come join our journey as we create THE destination for top talent in the Healthcare community and set a new standard for how care kidney should be done.
Senior Clinical Manager
The Senior Clinical Manager partners with the market General Manager and Regional Director to provide clinical supervision, coordination, provider relations, patient relations and management oversight of market clinics. Responsible for ensuring compliance with all state and regional requirements, quality clinical care, company goals, directives and objectives.
Oversees and manages the operational and clinical activities of their market in conjunction with the GM and Regional Director.

Partners with other market managers and General Managers to plan, develop, and implement policies, procedures, goals, and objectives to ensure quality health care and service, adherence to departmental and state policies, and uniformity and consistency across clinics.

Analyzes reports to identify operational issues or trends, or progress in meeting performance measures; all clinic metrics (Quality of Care, Patient Experience, Enrollment, Patient and Staff Retention,) and creates and deploys action plans to drive success.

Manages budget for clinical team and achieves P/L metrics related to cost center.

Creates and implements strategies to improve utilization of services, staff, and facilities.

Monitors compliance of all clinic metrics (Quality of Care, Patient Experience, Enrollment, Retention, etc.)and creates and deploys action plans to drive success.

Provides continual process improvement including all clinic processes and/or services

Assures that statistical and clinical records are maintained to meet state requirements, and other state program clinic audits and inspections;

Analyzes and monitorsclinic operations, such as patient flow, scheduling, appointments, and staffing ratios; evaluates and adjusts staff assignments

Delivers clinical programs to deploy innovative approaches to delivery of high- quality clinical services

In conjunction with the market GM and Regional Director resolves and responds to complaints from patients and staff.

Works with the GM to keeps staff informed and disseminates information on a variety of clinical, administrative, fiscal, operational, and programmatic issues.

Practices excellent employee relations with attention to employee needs and develops and mentors a high performing management team for all areas of responsibility.
Minimum Qualifications
Bachelors Degree in Nursing,Healthcare, Business or related field

3-5 years of progressive experience in the management of clinical operations

3-5 years of management/leadership experience within the healthcare or related field
Preferred Qualifications
Master Degree in Nursing, Healthcare, Business or related field.

Ability to teach, strong organizational skills, excellent communication, customer service, relationship development, results orientation, team building and decision-making.

Understanding of Value Based Care

Change management experience

Demonstrated ability, or potential, to excel in smaller entrepreneurial organizations.

Excels at developing strong patient/family relationships that fosters engagement and best outcomes
Strive Health is an equal opportunity employer. All qualified applicants will receive consideration for employment without regard to race, color, religion, sex, national origin, disability status, protected veteran status, or any other characteristic protected by law. Please apply even if you feel you do not meet all qualifications. If you require reasonable accommodation in completing this application, interviewing, completing any pre-employment testing, or otherwise participating in the employee selection process, please direct your inquiries to peopleops@strivehealth.com
ID: 1276
External Company URL: https://strivehealth.com/
Street: 330 1st Capitol Drive Suite 240