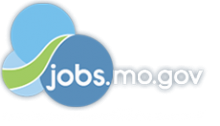 Job Information
The Boeing Company

Senior Project Engineer- Standoff Land Attack Missile Expanded Response (SLAM ER) Program Integrator

in

St. Charles

,

Missouri
The
Boeing Company in St. Louis, MO
is seeking a motivated & experienced
Senior Project Engineer- Program Integrator
for the
Standoff Land Attack Missile Expanded Response (SLAM ER) Obsolescence Redesign missile program .  SLAM ER is a missile production obsolescence update program to integrate modern aerospace technologies that is entering the engineering development phase within the Cruise Missile Systems organization.  The Cruise Missiles organization is a strong and growing business that produces long-range precision guided weapons which are employed around the world to support the defense of the United States and allied countries.
Position Responsibilities:
The SLAM ER Program Integrator provides programmatic leadership for the program from an Engineering Management perspective in support of the Program Manager, Senior Program Integrator, and Chief Engineer.
Focus the program to ensure on-time and within budget execution and delivery of hardware, software, documentation and services that meet the cost, schedule, technical, and quality requirements specified.
Use EVM to manage development efforts
Facilitate deployment of Program Management Best Practices (inclusive of the Enterprise Standard Gated Process (ESGP) implementation) on SLAM ER program.
Lead / execute effective and efficient day-to-day operations (i.e., scheduling of meetings, status reports, program reports, executive briefings, action items, etc.)
Coordinate response to the USN Contractor Performance Assessment Report (CPAR) including corrective actions, if needed
Security Clearances:
This position requires an active Secret U.S. Security Clearance. (A U.S. Security Clearance that has been active in the past 24 months is considered active.)
Basic Qualifications (Required Skills & Experience):
Bachelor's degree or higher in engineering, computer science, mathematics, physics or chemistry.
3 or more years experience in project planning or project management. 
Preferred Qualifications (Desired Skills/Experience):
Experience with design, development, verification on Weapons programs
Experience working with government customers
Demonstrated experience leading cross-functional teams
Excellent written and oral communication, presentation, and interpersonal skills
Highly motivated, self-directed, attention to detail
4 years' experience leading or managing an engineering project or team
2 years' experience with EVM
Typical Education/Experience: 
Education/experience typically acquired through advanced technical education from an accredited course of study in engineering, computer science, mathematics, physics or chemistry (e.g. Bachelor) and typically 9 or more years' related work experience or an equivalent combination of technical education and experience (e.g. PhD+4 years' related work experience, Master+7 years' related work experience). In the USA, ABET accreditation is the preferred, although not required, accreditation standard.
Relocation
: 
This position offers relocation based on candidate eligibility.
Drug Free Workplace:
Boeing is a Drug Free Workplace where post offer applicants and employees are subject to testing for marijuana, cocaine, opioids, amphetamines, PCP, and alcohol when criteria is met as outlined in our policies.
Boeing is an Equal Opportunity Employer. Employment decisions are made without regard to race, color, religion, national origin, gender, sexual orientation, gender identity, age, physical or mental disability, genetic factors, military/veteran status or other characteristics protected by law.