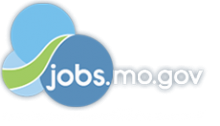 Job Information
LMI Aerospace

Supplier Quality Engineer II

in

St. Charles

,

Missouri
WHO ARE WELMI is a world-class leader in designing, building and manufacturing aerospace structures, systems and components for commercial, business, regional, and military aerospace customers. We employ engineering, manufacturing and testing experts throughout the United States and the rest of the world. Our integrated team approach and full life cycle capabilities enable our employees to take advantage of a wide range of opportunities for career growth within our organization.
POSITION SUMMARY
We are currently seeking a Supplier Quality Engineer II (SQEII). The SQEII is responsible for participating in the development and maintenance of Supplier Quality Assurance initiatives and processes and for supporting Strategic Sourcing Commodity Managers in overall supplier management. In all actions, the SQEII will support LMI's Strategy, Quality Policy, and Values by supporting our commitment to total customer satisfaction, quality products and services, and employee development.
ESSENTIAL JOB RESPONSIBILITIES
The essential duties and responsibilities of the JSQE will vary depending upon the assignment within a particular operation and manufacturing location at LMI Aerospace. The following list represents the key activities typical of this role:
Assist in maintaining the LMI Approved Supplier List (APL)

Work with Commodity Managers to detailed supplier information is received and reviewed.

Conduct on-site Supplier surveys as needed/required

Monitor weekly supplier performance data

Coordinate follow-up actions

Q-Pulse

Supplier Corrective Action Request (SCAR) to supplier for Cause/Corrective Action (C/CA) response

Maintain follow up to get C/CA response from suppliers

Review and investigate rejections issued to suppliers to determine allocation of charges for the defect(s)

Coordinate with site Quality Management when addressing quality performance issues with a supplier

Assist Corporate and Plant purchasing departments in defining quality related flow down requirements to be included on purchase orders (PO's)

Determine the following:

First Article Inspection (FAI) requirement and to what standard

Parts to be source inspected or inspected by receiving inspection

Statistical Process Control (SPC) requirement

Special approvals are requirement

Supplier Delegated Source Authority requirement

Perform quality review and approval of purchase orders being issued for subcontract work

Review engineering

Review Digital Product Definition requirements

Teamcenter

Coordinate with Corporate and/or Plant Purchasing when source inspection is required to either perform the inspection or arrange for subcontract source service

Assist with special projects and participate on improvement teams as requested
EDUCATION AND EXPERIENCES
Bachelor's Degree or the equivalent combination of related education, training and experience with a minimum of three (3) years of experience in a related position. Detail parts, tooling and assemblies' inspection is required. Auditing experience is preferred, preferably to AS9100. Aerospace inspection experience is preferred.

Specific Job Skills: Able to read and interpret customer specifications. Should have excellent PC skills, proficient in Microsoft Office with strong analytical, critical thinking skills and a proven ability to apply creative and innovate solutions to on-going problems. Knowledge of Model Based Definition and 3D Designs is preferred.

Behavior/Work Management Skills: Ability to work in a dynamic environment with multiple priorities and shifting time requirements. Must be able to promote a participative, team oriented environment, working with customers (both internal and external), all employees, vendors and others in a professional and respectful manner.

Communication Skills: Excellent communication skills and be able to communicate clearly and professionally, both orally and in writing.

Language Skills: Ability to read, analyze and interpret general business periodicals, professional journals, technical materials and governmental regulations. Ability to write reports, business correspondence, work instructions and procedure manuals. Ability to effectively present information and respond to questions from groups of managers, customers, employees and vendors.

Reasoning Ability: Ability to define problems, collect data, establish facts and draw valid conclusions. Ability to deal with several abstract and concrete variables. Ability to compile and present data in a format that facilitates information sharing and decision making.

Mathematical Skills: Ability to work with mathematical concepts such as probability and statistical inference, accounting and financial calculations and projections. Ability to produce and interpret financial reports in graph and diagram form.
WHY CHOOSE LMI AEROSPACE?
We take care of our people.
401(k) retirement savings plan with a percentage company-match contribution

Competitive wages

Paid holidays

Paid time off

Medical, dental, vision, life, and accidental insurance

Short-term disability

Long-term disability

Employee assistance plan — for access to counseling, consulting and other community resources

Wellness program

Tuition assistance

Subject to eligibility, terms, and conditions

This job description is only a summary of the typical functions of the job, not an exhaustive or comprehensive list of all possible job responsibilities, tasks, and duties. The responsibilities, tasks, and duties may differ from those outlined in the job description and other duties, as assigned, may be required. This document does not create an employment contract. Employees of the Company are employed on an "at will" basis and may be terminated at any time.
LMI is an equal employment opportunity employer. Consistent with applicable law, LMI provides access and opportunities to those with disabilities. This includes providing reasonable accommodation to individuals with disabilities and disabled veterans who seek to access the company's online application system. If an applicant is unable to fully access the online application system, LMI will provide a reasonable accommodation. Applicants with disabilities may contact us at 636-916-2400 for assistance accessing the on-line application system. Callers should have a detailed description of the requested accommodation, their name and preferred method of contact ready for LMI's Human Resources Department. LMI will make every effort to respond within two (2) business days. This phone number is not for the general submission of application materials.
LMI is an E-Verify Employer.
LMI is an Equal Employment Opportunity/Affirmative Action/Disability/Veterans Employer
LMI is a world-class leader in designing, building and manufacturing aerospace structures, systems and components for commercial, business and regional, and military aerospace customers. We employ more than 2,000 engineering, manufacturing and testing experts in 19 locations throughout the United States, Mexico, and Sri Lanka. Our integrated team approach and full life cycle of capabilities enable our employees to take advantage of a wide range of opportunities for career growth within our organization.