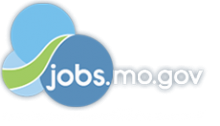 Job Information
FinishMaster

Technical Representative

in

St. Charles

,

Missouri
Generates revenue growth by providing value added services to customers including the delivery of product systems expertise, technical consultation, product pairing, on-site training and compliance review.
Provides product expertise and knowledge:
Assesses product systems currently in use at existing customers.

Provides opportunities to maximize sales growth with additional or related products.

Provides timely maintenance on product systems.

Introduces new products to customers.

Maintains up-to-date knowledge base on industry products.

Responsible for the maintenance of company assets including but not limited to mixing machine, computer, equipment and color documentation.

Responsible for the timely installation of color documentation updates for the customer.
Delivers value-added services to customers:
Makes recommendations to customer inventory thru technical audits and environment assessments.

Assist shops thru training in all technical and color related problem areas, both reactively and preferably proactively.

Facilitates OSHA walk-through's in coordination with tech audits as requested by Sales Leader and/or BDM

Facilitates technical audits to pair with business reviews.

Facilitates body shop process assessments as directed by Sales Leader.
Contributes to growth and success of the team:
Participates in and strengthens teamwork with FinishMaster branch personnel, customers, vendors and sales team members.

Contributes information to market strategy by monitoring competitive products and service offerings.

Plans efficient routes, optimizing, safety, mileage, traffic, local road conditions, weather and customer requirements.

Assists in implementation and maintenance of Health and Safety procedures.

Assists and supports District Sales Manager and all sales activities as needed.
OTHER FUNCTIONS (NON-ESSENTIAL CLASSIFICATION):
Able to manage data of a confidential nature.
Reasonable accommodations may be made to enable individuals with disabilities to perform the essential functions of the role.
This list may not be inclusive of the total scope of job functions to be performed. Duties and responsibilities may be added, deleted or modified at any time.
As a full-time FinishMaster employee you are eligible for a competitive benefits package including:
​
Employee discounts & assistance program
​
Medical, dental, and vision plans
​
Life insurance & short-term disability
​
Pet insurance
​
Paid time off & holiday pay 401K Contributions and Investments
Education:
Mandatory Requirements-
High School diploma or GED equivalent.
Preferred Requirements-
Experience and Competencies:
Mandatory Requirements-
Minimum 2-4 years' experience in the PBE industry as a painter, shop technician or manager.

Demonstrated ability to successfully operate in a customer focused environment.

Ability to successfully communicate with customers, vendors and coworkers.

Must be highly organized and demonstrate attention to detail and excellent follow-up skills.

Must be self-motivated and able to work well independently as well as in a team.

Ability to work well in a fast paced competitive field environment.
Preferred Requirements-
Familiar with industry paint lines.

Experience replacing hard drives, CD drives, performing general computer upgrades.

Functional computer skills.
OTHER REQUIREMENTS:
The qualifications listed above are intended to represent the minimum skills and experience levels associated with performing the duties and responsibilities contained in this job description. The qualifications should not be viewed as expressing absolute employment or promotional standards, but as general guidelines that should be considered along with other job-related selection or promotional criteria.
Physical Requirements (This job may require the ability to perform any of the essential functions contained in this description. These may include, but are not limited to, the following requirements. Specific requirements for a job will be identified at the time of employment. Reasonable accommodations will be made for otherwise qualified applicants unable to fulfill one or more of these requirements):
Ability to lift/carry product boxes and equipment as required.

Ability to travel by motor vehicle to customer locations on a daily basis.
Working Conditions:
Works in office, branch, and body shop conditions.

Travels to store locations and customers daily.
FinishMaster, Inc. is an Equal Opportunity Employer. Employment decisions are made without regard to race, color, religion, national or ethnic origin, sex, sexual orientation, gender identity or expression, age, disability, protected veteran status or other characteristics protected by law.
Job ID: 2020-3037
Street: 2237 Old Hwy 94 South