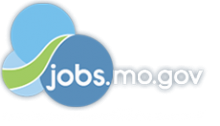 Job Information
Benson Industries, Inc.

Welder

in

St. Charles

,

Missouri
Job Description
The Welder uses ARC or MIG welding equipment on hand-welding operations for a production environment in accordance with lean and 5S methodologies. Regulates gas for proper atmospheric control, current, and voltage for proper penetration and fusion of metals. Selects electrode type and size, tips and welding rod as required for work involved. Welds together metal components of products with electric arc-welding equipment.
Required Skills
Possess all tools to complete the essential duties and responsibilities.
Read engineered drawings with some assistance.
Demonstrate ability to turn on welding machine, connect cables properly, and adjust machine settings for proper weld penetration and appearance.
Turn regulator valves to activate flow of gases, torch lights, and adjusts gas mixture and pressure to obtain desired flame for cutting.
Manually guides electrode or gun along weld line, maintaining length of arc and speed of movement to join edges of work piece with supervision.
Weld flat, cylindrical, or irregular parts by positioning with bolts, clamps or by tack welding to secure in position prior to welding.
Examines weld for bead size and other specifications.
Maintain clean and organized work area.
Perform other duties as assigned.
Attendance at work during the regularly scheduled shift is an essential duty. This includes but is not limited to the ability to be present at work, arrive on time and be at the work station ready for work at the start of the shift.
Required Experience
One to three years related experience and/or training or equivalent combination of education and experience.
Tracking Code: 652-253
Job Location: St. Charles, Missouri, United States
Position Type: Full-Time/Regular