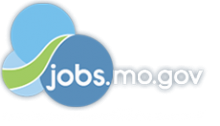 Job Information
DuPont

Maintenance Mechanic- 3rd Shift

in

St. Joseph

,

Missouri
Maintenance Mechanic- 3rd Shift (Job Number: 212142W-01)
Description
DuPont Nutrition & Biosciences is looking for a Maintenance Mechanic to join our team in St. Joseph, MO! If you are looking to start a career with a great team, then this is the role for you!
DuPont Nutrition & Biosciences business is a world leader delivering innovative and sustainable solutions across food, health, pharma and biotech industries encompassing approximately 70 manufacturing locations, 20 Application Centers and 10 Global R&D Centers. With annual revenues exceeding 6B, we are a global, diverse and inclusive winning team of more than 10,000 employees based in more than 50 countries. Benefitting from our diversity in nationalities, gender, educational and personal backgrounds, we are joint in our ambition to bring solutions to the world which enable a more sustainable and healthy world!
Learn more about our Featured solutions here: https://www.dupont.com/about/our-businesses.html
For your awareness, DuPont has announced their intent to merge Nutrition and Biosciences (N&B) business, which you are joining, with International Flavors & Fragrances (IFF) company with an anticipated closing date in the first quarter of 2021. At closing, you will become an employee of the newly merged company.
The Maintenance Mechanic is responsible for performing general maintenance on mechanical, electrical, hydraulics, HVAC, and other plant equipment. The incumbent will also be responsible for repair, calibration, and installation of electrical instrumentation, control devices or systems at DUSM.
Main responsibilities include, but are not limited to, the following:
Ensureoperation of company equipment including electrical, mechanical,instrumentation, control devices, HVAC, for building and equipment.

Performall emergency routine repairs and scheduled inspections of plantequipment. This is to include trouble shooting, disassembly and repair,organization and work area cleanup, proper cleaning and sanitation of allprocessing equipment, following the guidelines and procedures set up byGMP.

Establishregular interaction with Maintenance Manager, Plant Engineer, ProductionPersonnel, Sr. Production Lead and Sanitation to keep downtime ofproduction to a minimum.

Followall plant policies regarding safety/emergency, lock out/tag out, confinedspaces, hot work orders, maintenance, sanitation and current proceduresdesigned for the department.

Adhereto all quality systems & safety procedures including HAACP, FoodSafety, & OSHA regulations, philosophy and procedures in everyday workroutine. Follow procedures of the department for the proper use of thedepartment's equipment.

Makerecommendations for capital improvements and projects and assist injustification.

Operatea forklift in a safe manner.

Utilizeorganizational and computer skills to follow routine schedules onequipment, complete/close work orders, and enter/update emergency downtimework orders.

Diligentlyfollow all company policies, including compliance in maintaining a drugfree work place.

Responsiblefor adherence to all quality systems including ISO 14001 and Food Safetywith an understanding of Danisco's Quality Policy and procedures.
Qualifications
The following are required:
HighSchool diploma/GED

2+years of experience/education in a mechanical, industrial maintenance,military, or related role

Theability to work both independently and in a group environment

Strongverbal and written communication skills

Regular attendance is an essential function of this position

Basic computer skills, including a working knowledgeof Microsoft Office (Word, Excel, etc.)

Willingand able to wear appropriate personal protective equipment (PPE) asrequired

Willingand able to work with/around hazardous materials

Willingand able to work on the third shift

Willingand able to work possible overtime (less than 25%) as needed
Note: For consideration for the position, one must include an updated resume, participate and be successful in an interview process, and pass a drug screen, background check, physical screen, etc.
The following are preferred:
Workexperience on production equipment including electrical, mechanical,hydraulics, instrumentation and controls, and HVAC

Maintenanceexperience in a blending operation

Knowledgeof applicable electrical codes

Previousexperience/certification with a forklift
Primary Location: NA-United States-Missouri-St. Joseph
Organization: Nutrition & Biosciences
Schedule: Full-time
Education Level: High School Diploma/GED (±11 years)
Employee Status: Regular
Job Type: Entry Level
DuPont is an equal opportunity employer. Qualified applicants will be considered without regard to race, color, religion, creed, sex, sexual orientation, gender identity, marital status, national origin, age, veteran status, disability or any other protected class. If you need a reasonable accommodation to search or apply for a position, please visit our Accessibility Page for Contact Information. For US Applicants: See the "Equal Employment Opportunity is the Law" poster.