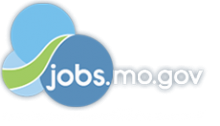 Job Information
American Water

Water Quality & Environmental Compliance Specialist

in

St Joseph

,

Missouri
Founded in 1886, American Water is the largest and most geographically diverse publicly traded U.S. water and wastewater utility company. With headquarters in Camden, NJ, the company employs over 6,800 dedicated professionals who provide regulated and market-based drinking water, wastewater and other related services to an estimated 15 million people in 46 states. To learn more about American Water and additional career opportunities, visit www.amwater.com.
Primary Role
Responsible for collecting samples from the treatment plant or distribution system, performing routine water quality analyses, sample custody, data entry and recordkeeping. Interpret water quality results and initiate chemical dosage changes to treatment process.
Responsible for organizing functions and activities related to environmental management and water quality for assigned facility.
Investigates water quality complaints in the field and determines course of action needed. Responsible for maintaining all applicable lab certifications, accreditations, or approvals to conduct compliance and process quality control work. Implements the day to day collection of water quality samples. Implements programs to ensure environmental compliance. Assists in resolving treatment issues.
Key Accountabilities
Conduct sampling and/or analysis, as required, to ensure compliance with federal and state water quality regulations and company approved water quality standards. (20%) Continuously evaluate water/wastewater treatment processes and recommend modifications to maintain or improve water quality. Identify potential issues and problems and initiate responsive actions and mitigate environmental violations (10%) Monitor/calibrate and troubleshoot analyzers, equipment, etc. to ensure established standards of performance and accuracy are maintained (10%) Conduct special projects and prepare reports as needed (5%) Assist in the training and development of Plant Operators. (10%) Work with internal and external customers to build good relationships and solve laboratory issues. (10%) Evaluate and monitor supplies and other laboratory costs to assist in maintaining the lab budget. (10%)
Assists in planning, preparation, and control the portion of the financial plan relating to responsibilities (5%) ON-CALL
Knowledge/Skills
Knowledge of basic chemistry and laboratory techniques and QA/QC programs. Knowledge of regulatory requirements. Working knowledge of Word, Excel, and Access. Knowledge of federal and state environmental standards and regulations and understanding of current environmental legislation and regulations. Regulatory knowledge of proper lab analytical testing methods. Must understand principles of water and/or wastewater treatment and be able to troubleshoot systems.
Experience/Education
Experience:
Minimum Two (2) to four (4) years experience in water, wastewater, or environmental compliance. A 4 yr degree in physical, chemical or environmental sciences may be substituted for experience
Education:
Associate's Degree
Work Environment
Laboratory, Indoor/Outdoor, production/office environments
Travel Requirements
Local and occasional regional travel.
Other
Must hold a valid State issued Driver's License.
Ability to sit, stand, and walk for long periods of time. Ability to lift 35 lbs. Stairs required. Must be able to distinguish colors to conduct testing using normal colorimetric methods.
Competencies
Champions safety
Customer obsessed
Cultivates innovation
Nimble learning
Drives Results
Collaborates
Join American Water...We Keep Life Flowing*™

American Water is firmly committed to Equal Employment Opportunity (EEO) and prohibits employment discrimination for employees and applicants* based on his or her age, race, color, pregnancy, gender, gender identity, sexual orientation, national origin, religion, marital status, citizenship, or because he or she is an individual with a disability, protected veteran or other status protected by federal, state, and local laws.